Description
A starter package ideal for endurance race cars without OBD-II or CAN bus support! Works with RaceCapture/Pro MK2 and higher (sold separately)
This package includes:
10 bar / 145 PSI Oil Pressure Sensor (1/8″ NPT)
Coolant Temperature Sensor (1/8″ NPT)
Oil Temperature Sensor (1/8″ NPT)
CoilX RPM adapter
SensorX Sensor breakout board
2 amp hard-wired charging cable for your Android device
What sensors will I get with this package?
With the Endurance Racing Package you'll enable the following channels:
Engine Temperature
Oil Temperature
Oil Pressure
Throttle Position (direct connection to throttle position sensor)
Fuel Level (direct connection to fuel level sender)
RPM (via CoilX module or direct connection to ECU signal)
Battery Voltage
High performance GPS (position, speed, altitude)
6 Axis Accelerometer + Gyro
Some Assembly Required
What's the gotcha with this incredible price? You (or your enlisted electrical expert friend) will need to be comfortable with a soldering iron and should know how to do clean wiring installs. Fortunately, the SensorX breakout board lets you combine multiple sensors into a single wiring harness for maximum DIY convenience.
See the full install instructions in our wiki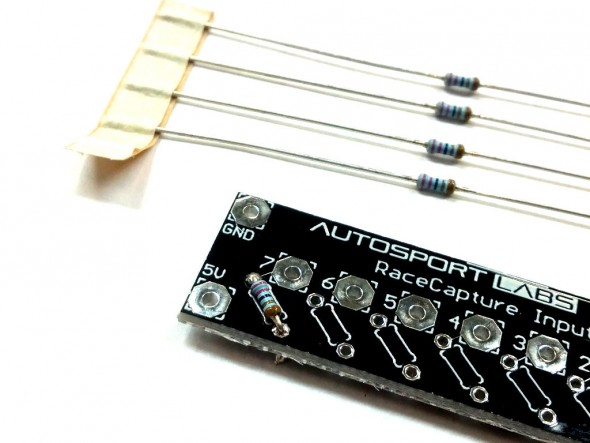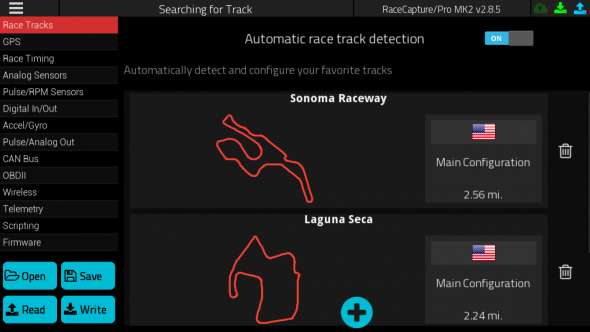 Hard-wire your Android Device for a permanent install
The included 12 volt 2 amp charger is designed to be hard-wired into your race car's electrical system and will keep your Android dashboard supplied with power.