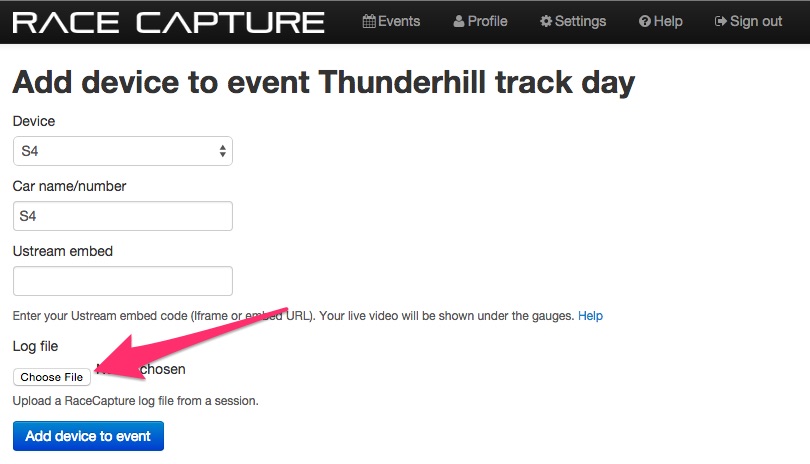 Today we're proud to announce a long-awaited feature in RaceCapture/Live: log file uploading! If you find yourself at a track without cellular coverage or you don't have a real-time telemetry module you can now upload their log files post-session to share and analyze online.
To upload, simply add or edit a device at an event and select a log file to upload: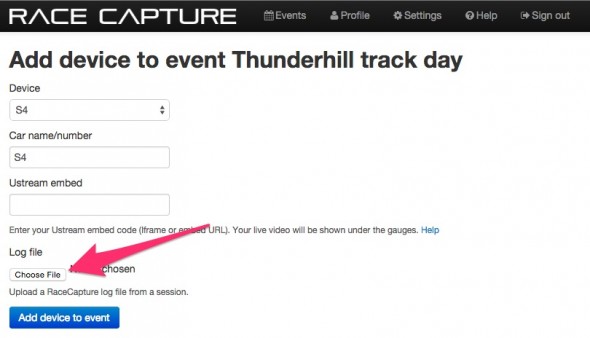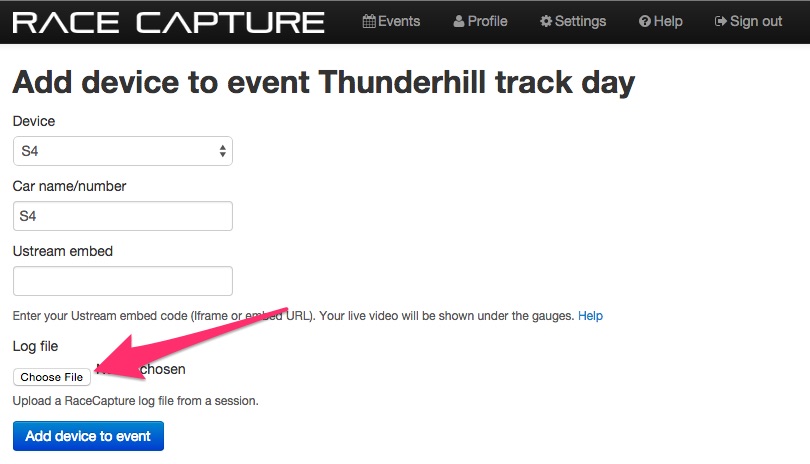 Once uploaded, RaceCapture/Live will process it and in a minute or two your data will appear. You can add more than one file by repeating the process. From there you can share and analyze from anywhere in the world!