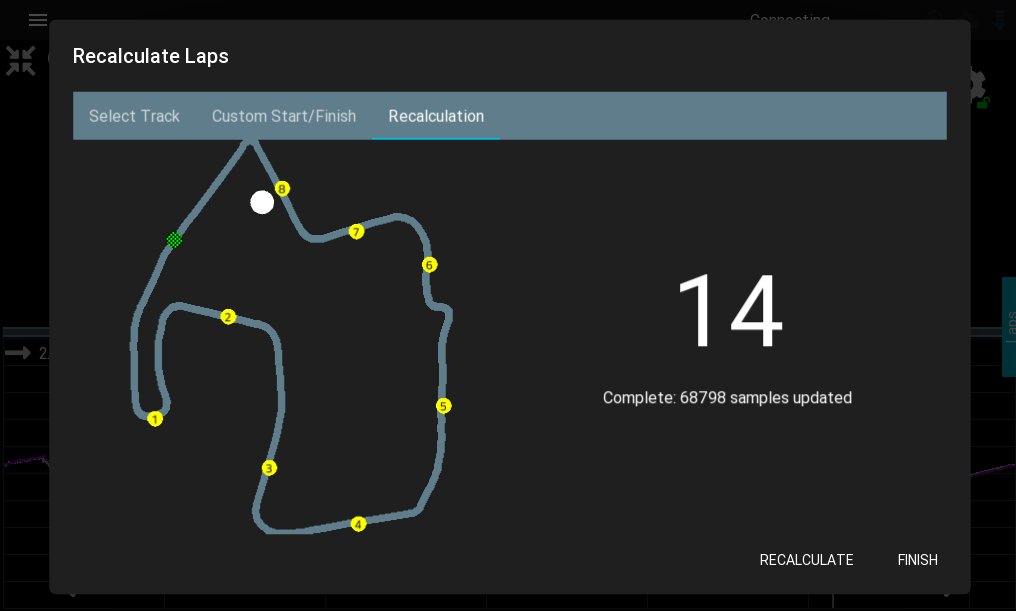 Is this the longest awaited feature of the RaceCapture app?
Probably. Laptime recalculation will let you calculate laps on a session, after the fact. Why is this important?

* It will help recover sessions that didn't have laps recorded due to a mis-configuration (no track detected)
* Apply laps to a session after the fact, for events like Autocross
* Define laps for an ad-hoc session on a non-standard circuit, not in our track database.

Using the lap recalculator is straightforward! Just go to your list of sessions, and press the lap recalculation button. If your session was at a nearby race track, you'll be presented with a list of one or more track variants. If there are no nearby tracks, you can select a point right from the datalog using a handy slider.
Available on all platforms. Seriously.
The RaceCapture app run basically everywhere. Download links:
Android: Download from Google Play
iOS: Download from the App Store
Windows: Download Direct
OSX: Download Direct
Linux: Download Direct
Raspberry Pi: Download Direct