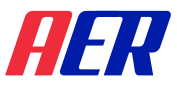 For Immediate Release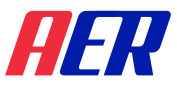 Autosport Labs is proud to partner with American Endurance Racing to broadcast racing action in real-time using RaceCapture real-time telemetry technology.
During each AER series event, cars equipped with the RaceCapture/Pro telemetry system will broadcast predicted lap times, GPS location on track, and sensor data like g-force including any connected engine sensors such as RPM, throttle position, engine temperature and more. Competitors can even embed a live u-stream video feed along side their telemetry data!
Race teams and participants anywhere on the internet can watch a live, dynamic view of all cars on track, compare data between cars, and zoom in on a team's detailed data, all using the ground-breaking RaceCapture/Live cloud based tools.
Johh Kolesa of American Endurance Racing:
"RaceCapture Pro and Live are groundbreaking products that bring tremendous value to our racers as well as our spectators, at the track or anywhere in the world.  We are very excited to partner with Autosport Labs this year."
Brent Picasso, co-founder of Autosport Labs:
"AER is breaking the mold of traditional racing using technology to reach fans and raise awareness of AER across the country and worldwide, and we are excited to leverage RaceCapture telemetry to achieve that goal. 2015 will be an exciting year!"
Watch for future announcements on live AER race broadcasts during the 2015 season and beyond.
For more information
http://www.americanenduranceracing.com
http://www.race-capture.com
http://www.autosportlabs.com/racecapturepro-2