Now With CAN Bus termination switches enabled!
RaceCapture/Pro and RaceCapture/Apex both have software controlled CAN bus termination – a feature that's been hidden away behind the software.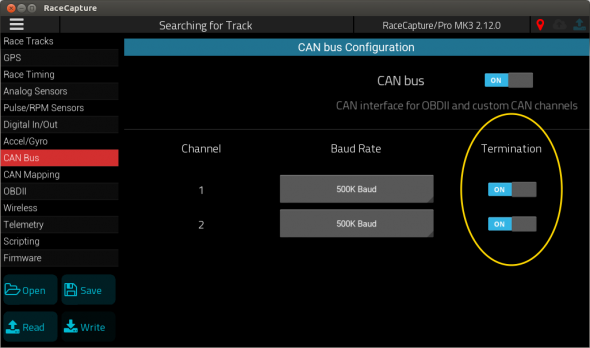 We've finally added the options to the CAN Bus setup screen so you can enable / disable termination as needed – bringing relief to those of you who have systems installed in complex CAN bus configurations!
Default track maps and fixes for iOS App
The 1.10.2 iOS app had an issue with downloading track maps and having a missing set of default tracks. We've fixed both in the 1.11.0 app that's currently winding it's way through Apple's approval process – it should be available tomorrow or the next day.  We've also added a default set of track maps for the Windows,  and OS X apps, too.
Download and update today
Get the 1.11.0 RaceCapture app today:
RaceCapture App on iTunes (Currently in approval process – will be available in 1 – 2 days)
RaceCapture App on Google Play
RaceCapture App on Amazon App Store
And yes, even for the Raspberry Pi! RaceCapture App for Raspberry Pi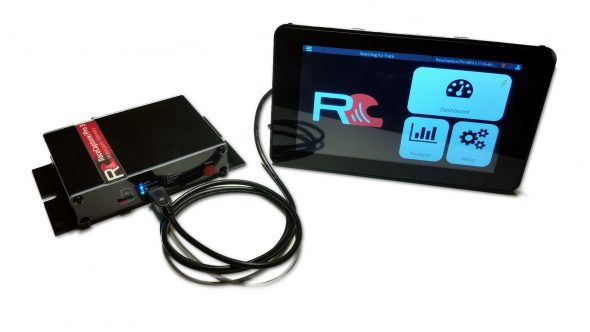 Full Change Log
There's a handful of other fixes that will further improve stability – you can see the full list here:
==1.11.0==
* Setup: Add CAN termination control options
* Setup: Ensure iOS, OSX and Windows builds include a default set of trackmaps
* Setup: Prevent error when calibrating IMU if screen is not fully loaded with configuration data. #1434
* Setup: Prevent error when Lua scripting window is added a 2nd time. #1449
* Setup: Resolve error loading log window when RaceCapture/Track is connected #1443
* Analysis: Prevent error when getting track center point if Latitude or Longitude aren't present in datastore. #1438
* Analysis: Prevent error when remembering trackmap selection if trackmap no longer exists. #1425
* Analysis: Prevent duplicate column name error #1444
* Dashboard: Prevent race setup screen errors when dashboard screens are not ready #1454
* Dashboard: Prevent error dismissing popup when popup not present #1445
* Status: Prevent error when status API doesn't have cellular connection status
* Core: Prevent throwing an exception if we can't read capabilities from device #1439
* Installer: Create Linux / Raspberry Pi packager