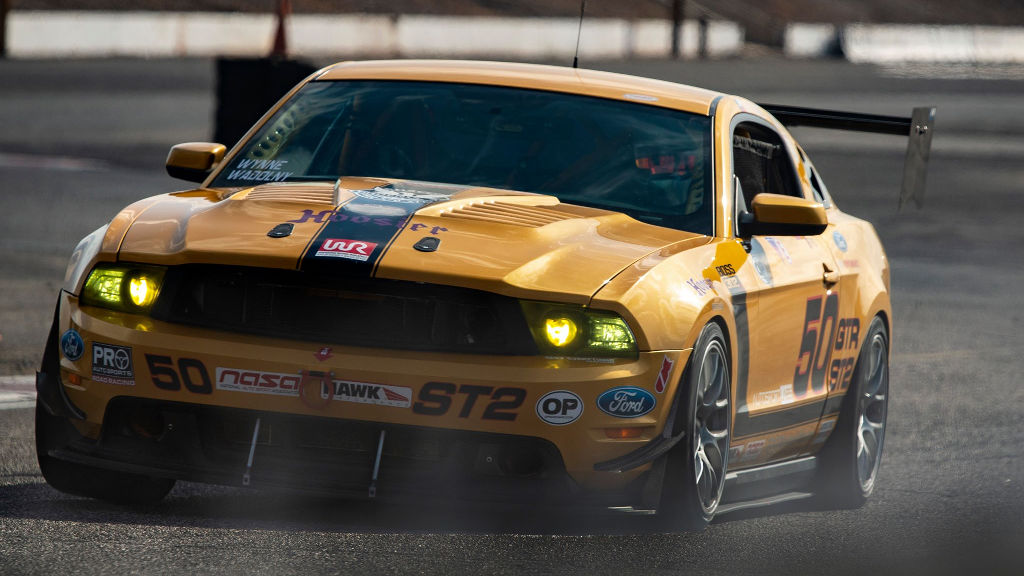 Cellular Profiles aren't APNs!
Applies to RaceCapture/Pro with 4G cellular and all PodiumConnect systems with 4G
Requires firmware 2.2.0
Our new cellular profile feature lets you tune the system for better compatibility in various worldwide regions.

The default cellular profile was (and still is) to simply configure the profile via the currently inserted SIM card, allowing the the system to be a little smart about how the connection starts up.

However, this does not work in every region, so we exposed the profile setting for you to control.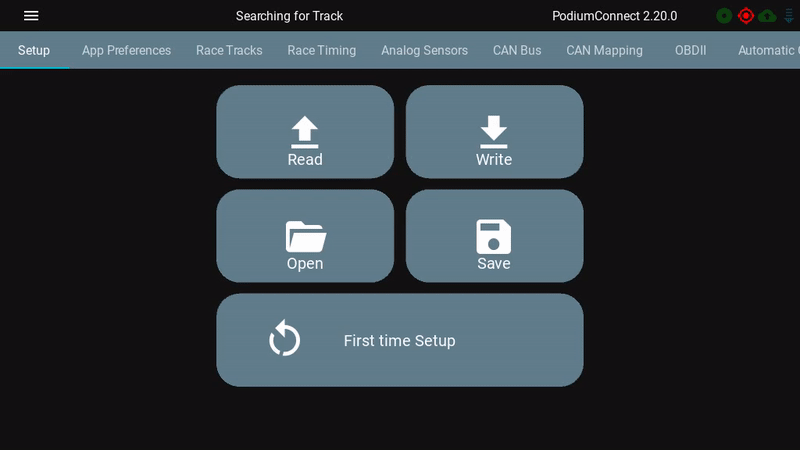 While you may see specific carriers listed in the profiles (e.g. Vodafone) – note that this is not the APN setting; you still need to configure the APN for your particular carrier.
How to use the new profile setting
If you're in the USA, simply use the "Select From SIM" option and carry on. This was the default setting before this update, anyway.

If you're in the EU, try the European Standard profile, or other EU related profiles.

If any of the specific profiles fail to connect, try the "Undefined" profile. While the profile setting enables only the frequency bands for that region, the Undefined protocol opens up all bands, giving the best chance for connection. Use this as your last option, since specific profiles will offer the fastest initial connection time.

NOTE – ensure you also upgrade to firmware 2.20.0 to correctly use this cellular profile.
RaceCapture app dashboard fixes
We've also made some dashboard improvements:
(Hopefully) eliminated the intermittent double gauge issue
Fixed alert thresholds for digital gauges
Fixed intermittent errors navigating between dashboards
iOS app fixes
If you experienced problems saving presets on iOS, we have relief for you: it's now fixed!
Raspberry Pi improvements
We've improved the file browsing experience on the Raspberry Pi, allowing more room for navigating directories and scrolling files.
GNSS quality improvement for RaceCapture/Pro MK4 and RaceCapture/Track MK3
The 2.20.0 firmware improves the GNSS (GPS) system for certain use cases, such as cases with extremely tight radius corners. Note, this only applies to RaceCapture/Pro MK4 and RaceCapture/Track MK3 with the quad constellation GNSS receiver.


How to upgrade firmware
Step 1 – backup your current configuration
Using your windows, Linux, or OSX computer, connect to RaceCapture using the USB connection. Save your current configuration to a file by navigating to Setup, and pressing the Save button.
Step 2 – Download the firmware for your device
Download your firmware from http://podium.live/software , ensuring you download the correct firmware for your device and generation (MK2, MK3, etc).
Step 3 – Upgrade your firmware
Navigate to Setup / Firmware and upgrade your firmware using the on-screen prompts.
Step 4- Restore your configuration
Once the firmware is upgraded, go to Setup , Load the configuration you just saved, and press 'write' to write it back to your system. You are now upgraded!
RaceCapture app – Available on all platforms. Seriously.
The RaceCapture app runs basically everywhere. Download links:
Android: Download from Google Play
iOS: Download from the iTunes App Store
Amazon Fire: Download from the Amazon app store
Windows: Download Direct
OSX: Download Direct
Linux: Download Direct
Raspberry Pi: Download Direct
Full Changelog for the RaceCapture app
==2.11.0==
Add regional profile selection for devices with 4G cellular (requires device firmware >= 2.22.0)
Add Orange (UK) and Telenor (Norway) APNs
Improve file browser experience on Raspberry Pi
Fix save preset issue on iOS
Fix alert threshold triggering on digital gauges
Fixed intermittent double gauges on dashboard
Fix intermittent error when starting firmware upgrade
Fix intermittent error when switching dashboard screens
Improve rendering reliability of raw channels gauge
Fixed first time setup layout/rendering on Mobile

==2.10.7==
Fix incorrect "no data" issue with gauges after device connects
Improve lap de-selection performance for analysis
Fix where files are saved on iOS
Fix error when copying app log to clipboard
Full firmware Changelog for RaceCapture and PodiumConnect
=2.20.0=
Add regional profile selection for devices with 4G internal cellular (requires app >= 2.11.0)
Improve GPS performance under certain conditions for RaceCapture/Pro MK4 and RaceCapture/Track MK3
Correct CAN ID mask for CAN channel mapping