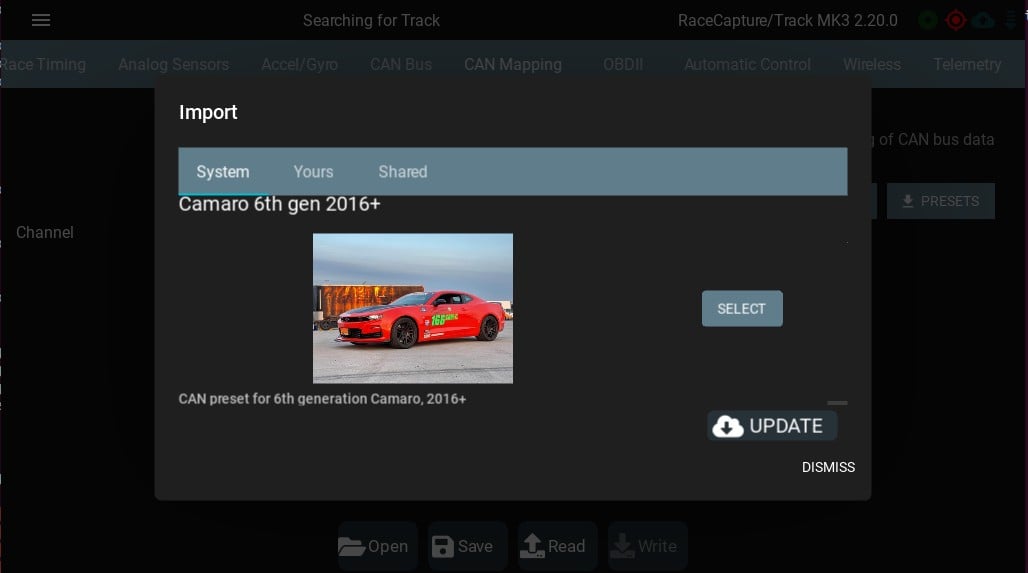 One of our awesome customers, Clyde Caplan, provided us with a CAN mapping for the 6th gen Camaro (2016+). This adds a number of useful channels:

RPM
TPS (Throttle Position)
Wheel Speed
BaroPress (Barometric Pressure)
EngineTemp
IAT (Inlet Air Temperature)
OilTemp
OilPress
Steering (Steering Angle)
Brake (Brake Pressure)

Installing is easy, just go to Setup / CAN Mapping, then press Presets. Press the cloud Update button, then import the Camaro 6th gen preset.

Data will flow over the standard OBDII connector.

Note, this is not OBDII data, this streaming CAN data is present at the same time on the OBDII port, and this CAN mapping taps into that data stream.