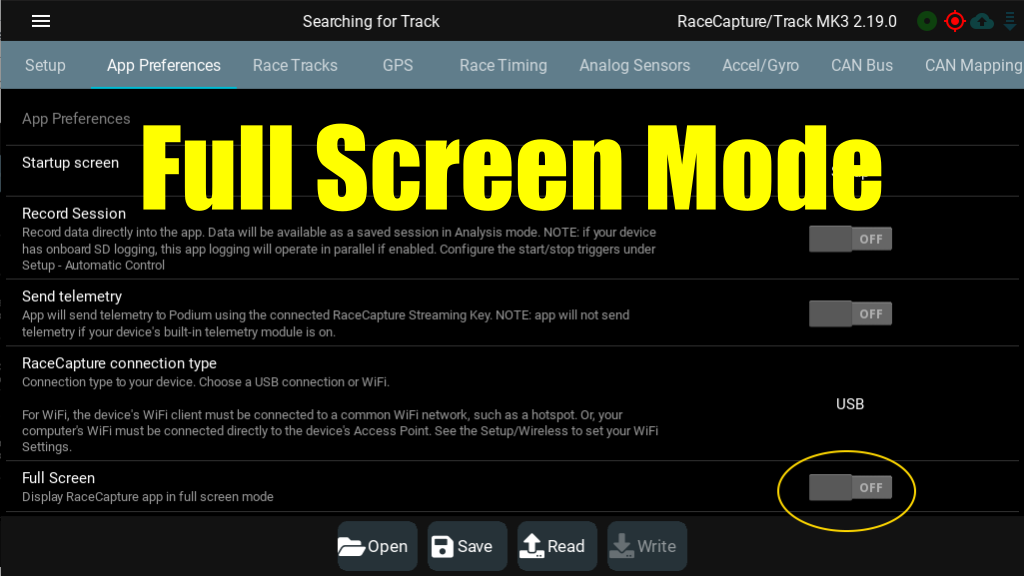 We're releasing RaceCapture app 2.7.0 for Windows, Linux, and OSX with a mysterious yet very important new feature: full screen mode!
What? Why? For now, feel free to guess why this is an important feature. We'll have a full reveal in the coming weeks.

2.7.0 is only available for Windows, Linux and OSX – Download it today at http://podium.live/software – we'll have builds for RPi, iOS, and Android soon as we finish testing video support for those platforms.

Full Change Log
==2.7.0==
Add feature to set app to fullscreen mode
Fix case on Android where extra space is placed at the top of the window + misaligned touch targets
Add Mode 23 for OBDII channel configuration
==2.6.0==
Add video gauge for Analysis view
Improve session import dialog layout/workflow
Add video gauge to live dashboard view