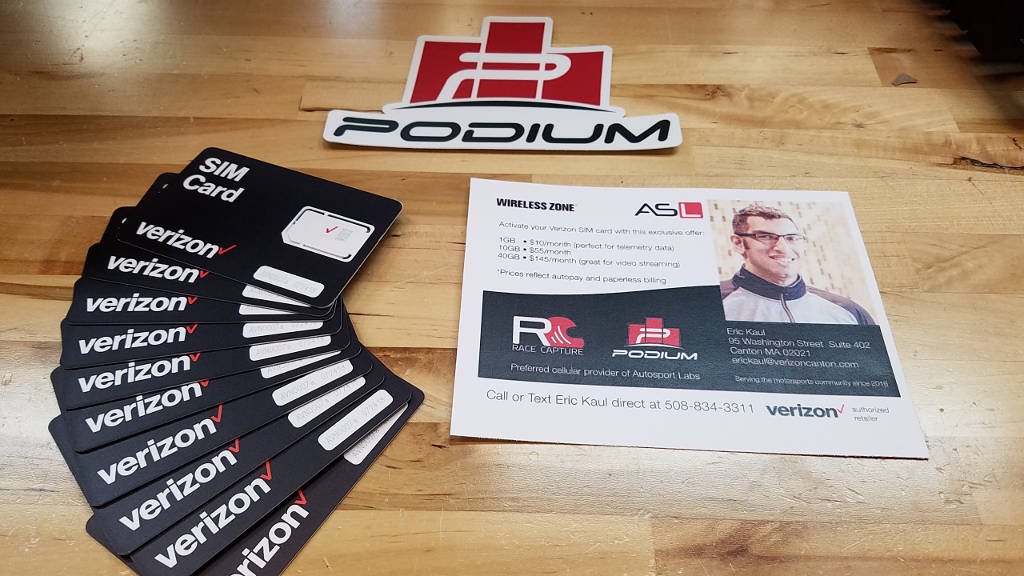 We are proud to partner with Eric Kaul of Wireless Zone to offer bundled Verizon SIM cards with new 4G enabled PodiumConnect and RaceCapture systems, for USA customers. Eric has been serving the amateur and professional motorsports racing enthusiasts since 2016 with their technology needs on the Verizon Wireless network.
Convenience and outstanding deals on data
Skip the trip to the wireless store! Now, getting set up for data is just a phone call away. Plus, we are offering some special deals, starting at $10/month for 1GB of data; plenty for live streaming telemetry data. Add $10 for each additional 1GB/month or set up a plan with Eric for up to 40GB at $145/month. Have a business? – call Eric for even better data pricing!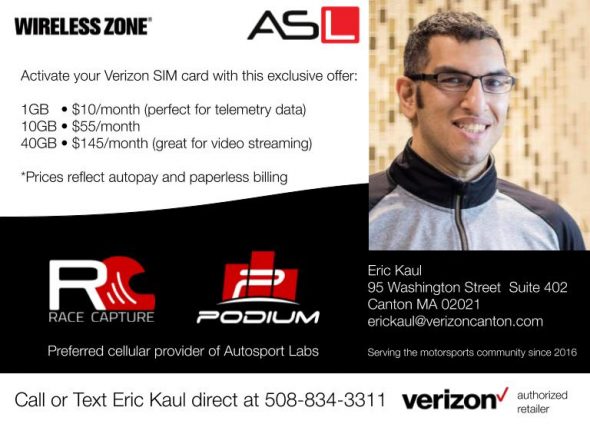 Here are some examples:
1GB for $10/month (perfect for streaming data)
10GB for $55/month
40GB for $145/month (great for video streaming)
* Prices subject to change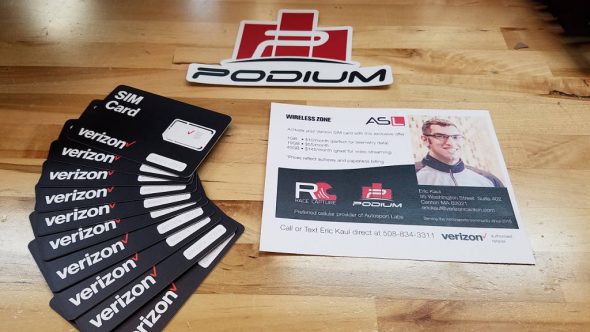 Verizon Connectivity
From our experience Verizon has the edge on connectivity in rural areas where race tracks typically live.  You'll get solid coverage at tracks like Thunderhill, Oregon Raceway Park and other venues around the country!
Want a SIM card today?
Call or Text Eric Kaul at 508-834-3311 to get setup with a plan for your data and video streaming.