New Product – Linear temperature Sensor
Our new linear temperature sensor requires no pull-up resistor and has a simple 10mV/C temperature response, great for CAN bus mapping as well as direct sensor integration. Order exclusively through our dealer network.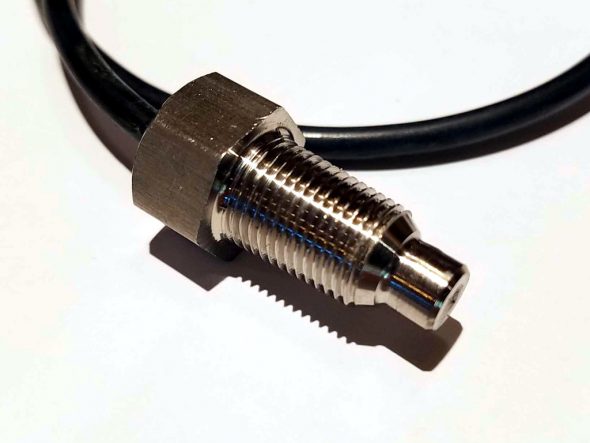 You can use the convenient preset for RaceCapture/Pro inputs – just 3 wires and you're set.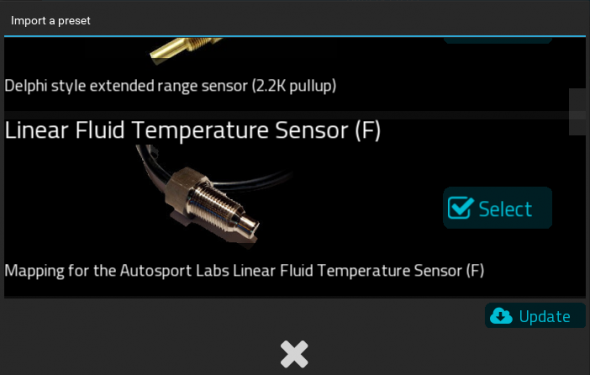 If you're using AnalogX,  use the conversion formula in our wiki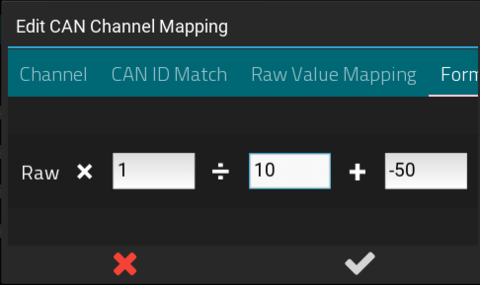 Specifications
Mechanical
Thread pitch: 1/8″ NPT
Body: Stainless Steel
13mm (1/2″) hex head
Wiring: 18″ flying leads
Electrical
Voltage supply: 3-5V
Wiring color codes – Green: Ground; Red: 3-5V; Yellow: Signal Output
Pull-up resistor: None (Active element)
Operational temperature range: -40 to 150C
Calibration: Linear response 10mV/C; 0.5V at 0 degrees C