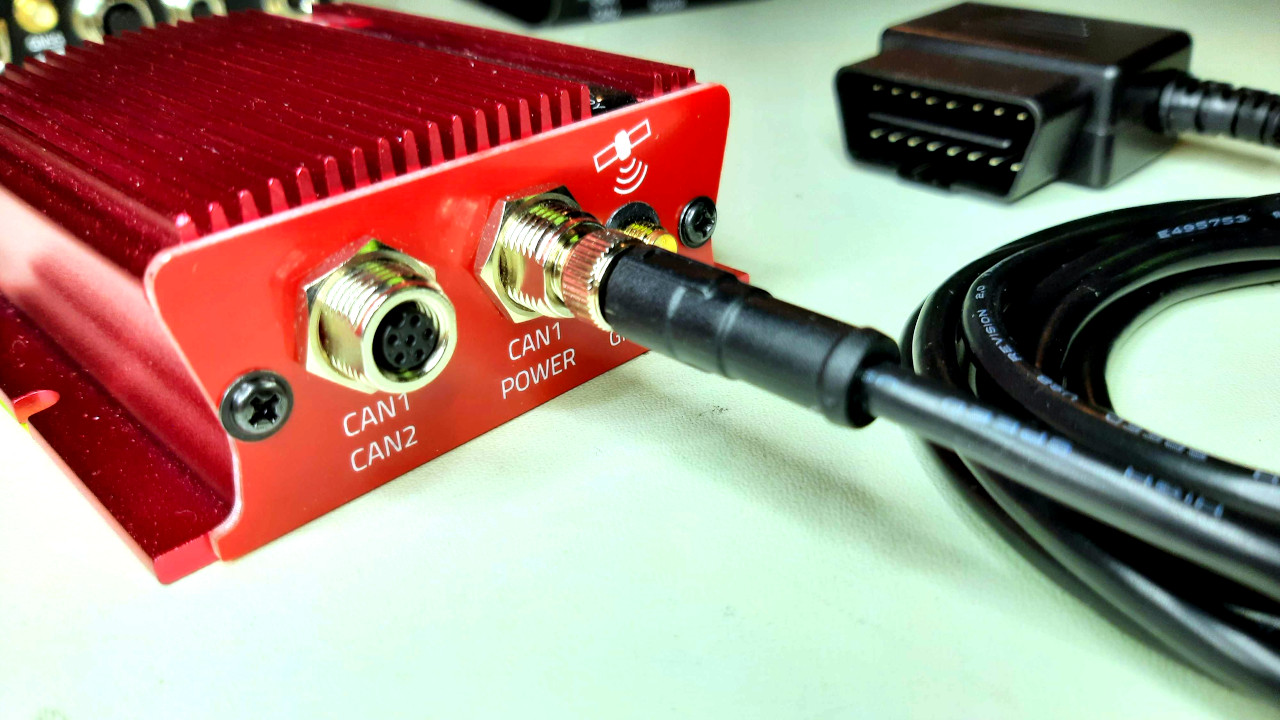 We have an important update for RaceCapture and PodiumConnect systems – we highly recommend everyone upgrade to this version to ensure proper logging.
New RaceCapture app log triggering coming soon (it needs this firmware!)
The big change coming to the RaceCapture App is a brand new way to trigger logging of session data. This new firmware enables this new type of app logging, coming soon in RaceCapture app version 2.4.0.
How it currently works
Currently, the app automatically triggers logging when you enter the dashboard, and stops when you leave the dashboard for 1 minute.
How the new logging works
In the upcoming v2.4.0 app, logging will be synchronized with the firmware auto start/stop logic. This is an important, long overdue feature so your log files are more precisely aligned with automatically triggered video recordings.

This new in-app logging feature requires this new 2.19.0 firmware, so upgrading is very important for those that log data within the app. (Note – This does not change SD card logging in RaceCapture/Pro, PodiumConnect, or RaceCapture/Apex)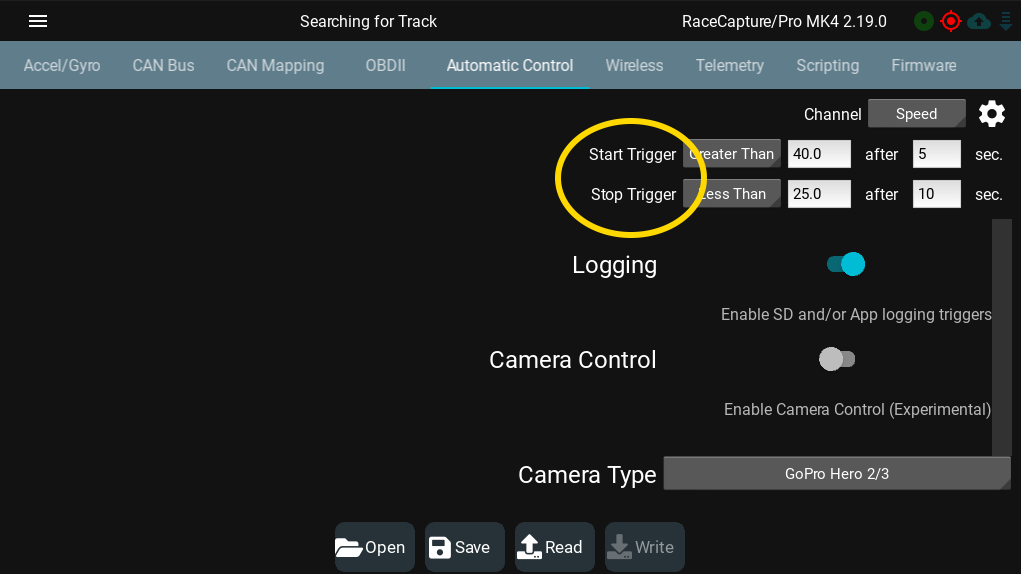 Fixed Little Endian CAN bus mapping when in bit mode
Great news for BMW E46 and others! We've fixed the Little Endian support for bit mapped direct CAN bus mapping. This specifically fixes the mappings for the BMW wheel speed sensors – so you can now enable these in the direct CAN mapping. Actually, you can just re-import the current E46 CAN preset and it should work as expected.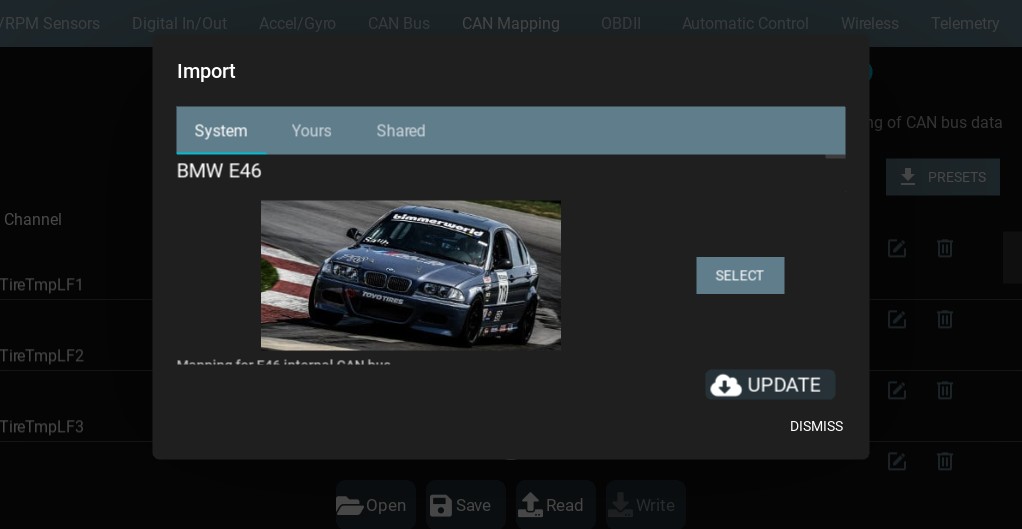 How to upgrade firmware
Step 1 – backup your current configuration
Using your windows, Linux, or OSX computer, connect to RaceCapture using the USB connection. Save your current configuration to a file by navigating to Setup, and pressing the Save button.
Step 2 – Download the firmware for your device
Download your firmware from http://podium.live/software , ensuring you download the correct firmware for your device and generation (MK2, MK3, etc).
Step 3 – Upgrade your firmware
Navigate to Setup / Firmware and upgrade your firmware using the on-screen prompts.
Step 4- Restore your configuration
Once the firmware is upgraded, go to Setup , Load the configuration you just saved, and press 'write' to write it back to your system. You are now upgraded!
Full Change Log
Improve GPS initialization for RaceCapture/Track MK3 and RaceCapture/Pro MK4
Broadcast logging start/stop message to connected apps to trigger external logging
Fix little endian CAN bus mapping when in bit mode