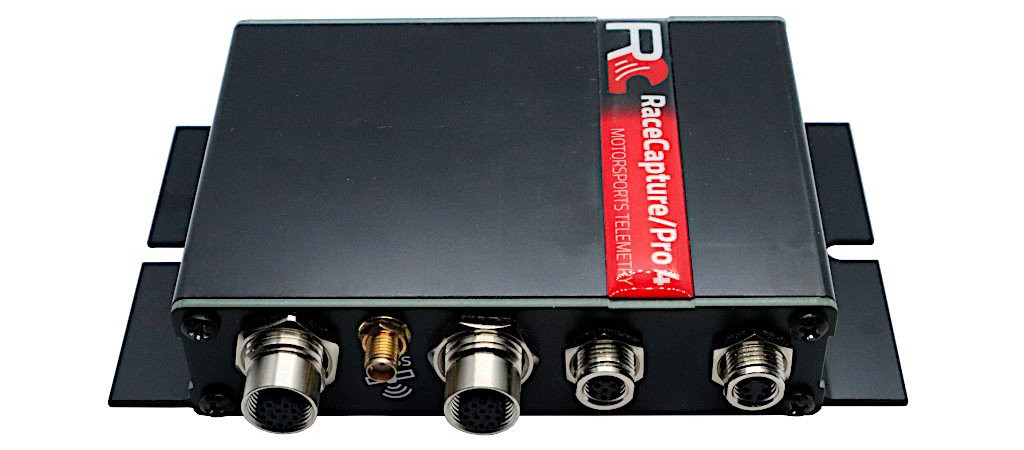 Great news! The new RaceCapture/Pro MK4 is now available! See the full product details – and order today through our dealer network. Read on for the significant improvements for this upgrade:
New Plug and Play harness system
Who doesn't want the easy button? Even the experts hit it!
The new Plug and Play wiring harness system for RaceCapture/Pro makes it ridiculously easy to connect sensors and CAN bus accessories. Not only is it easy, but also includes high quality, IP67 grade over-molded connectors – no crimping, no heat shrink, no splicing no soldering, and no artisanal wiring needed!

Learn more about how our entire plug and play harness system works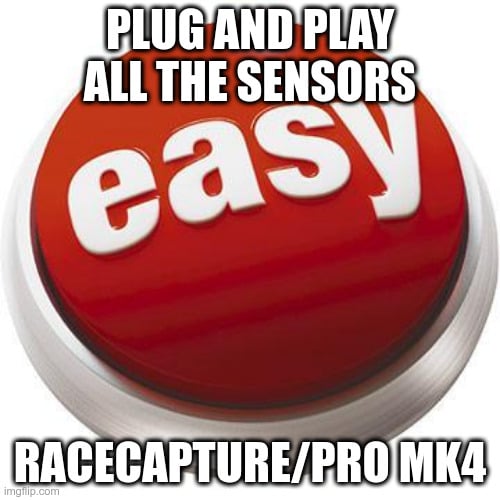 25Hz Cutting edge GNSS technology
RaceCapture/Pro offers the latest in quad-constellaton (GPS, GLONASS, Galileo, Beidou) positioning technology for unparalleled positioning capabilities. You'll often see 25+ to over 30 locked satellites!

An additional GPIO output
Our customers are always running out of GPIO connections, so we've added one more to the RaceCapture/Pro Mk4 system for a total of 4! Use these to control relays for fans, activate indicator / warning lights on the dashboard, control accessories, and more. Each output can sink up to 1A to ground, and has automatic over-current protection.
Available with built-in worldwide 4G cellular
You can get RaceCapture/Pro with built-in 4G cellular telemetry, for direct streaming to Podium.live. For more information, see the full product information.
Get it today from our preferred dealer network
RaceCapture/Pro MK4 is available right now from our preferred dealer network – order today!
RaceCapture app – included
Create your own dashboard and feed your sensor data to the gauges you customize. Show predictive lap times with real-time +/- delta feedback vs. your best lap, and instantly review your laps right as you come off track. It's all built-in to the RaceCapture app with user-friendly, touch optimized experience, and it's easy to get set up and going!

The RaceCapture app works on the devices you love – with Android, iOS, Windows and OSX support. Monitor critical engine data in real time with your iPad or Android tablet standing right at your race car, or run it on a big screen with your Windows or OSX machine to analyze your lap data.
Easy dashboard presets
Get started quickly with one of our system-included pre-made dashboards, or import a dashboard shared by other racers like you!
Design your own!
Want the freedom to design your own dashboards? We have you covered. Design one from scratch or use any existing preset as a starting point
Dashboard alerts
Save your engine and more by creating alerts for any channel!
Visualizations for specialty sensors
Got special sensors, like tire and brake temperature? We have a dedicated view just for that.
Built in analysis features
Instantly review your laps and runs with the built-in, touch-optimized analysis capabilities – right on your Android or iOS device, or on the big screen (Windows, OSX, and Linux supported)
Wireless everything

WiFi and Bluetooth 2.0 are integrated onboard for connectivity to the RaceCapture app on Android and iOS.
Optional cellular telemetry
The optional on-board, high performance, worldwide-capable 4G LTE cellular telemetry provides real-time streaming of telemetry data to the Podium cloud platform. You can monitor engine sensor data, chassis data or perform real-time driver coaching on a lap-by-lap basis – to the pits or anywhere in the world. Visit http://podium.live for details.
Get it today from our preferred dealer network
RaceCapture/Pro MK4 is available right now from our preferred dealer network – order today!