Makers in Motorsports: Racecar Hacking, RaceCapture style
During the Lucky Dog Racing League event at the Ridge Motorsport Park we got to see some of the inspired and creative RaceCapture installations. Not only are these enthusiasts willing to endurance-race for multiple hour stints, they also have a strong and creative maker streak. These installations aren't plug and play — and they're proud if it. Check out what we saw:
Snap Oversteer MR2 #820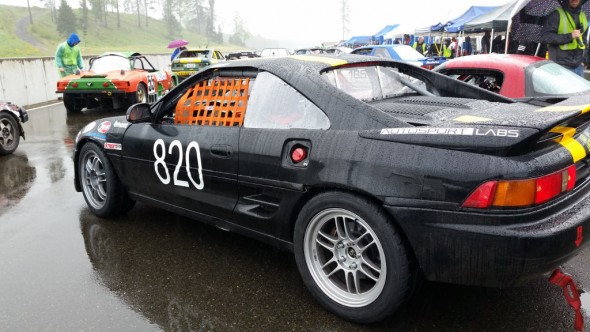 Gil Markham's SW20 MR2 has a special dashboard installation for the RaceCapture app – a tablet embedded behind a birch plywood facade! He had some great ideas around using Bluetooth LE to link hard-buttons to the RaceCapture app, simulating keyboard strokes – like left and right buttons for screen navigation. We think that's a fantastic idea!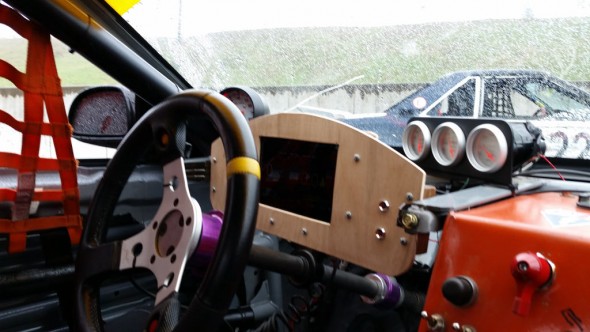 Dirty Little Freaks Diesel Mercedes #63
What happens when engineers get passionate about racing? They build race cars, install real-time telemetry systems and use their 3D printer to build accessories for their RaceCapture/Pro. Meet Dirty Little Freaks #63 – a.k.a. Diesel Dalek: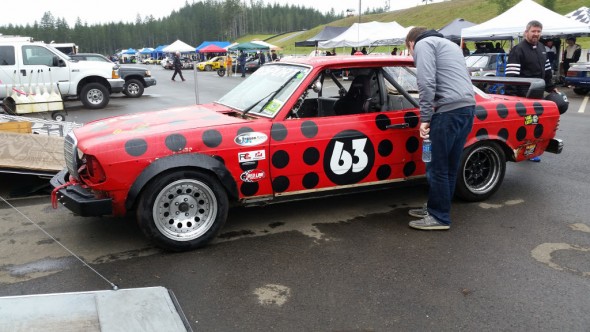 What I especially like about this car is the diesel power: Quiet, torquey and wont BBQ you to a crisp in the event of a crash and fuel spill.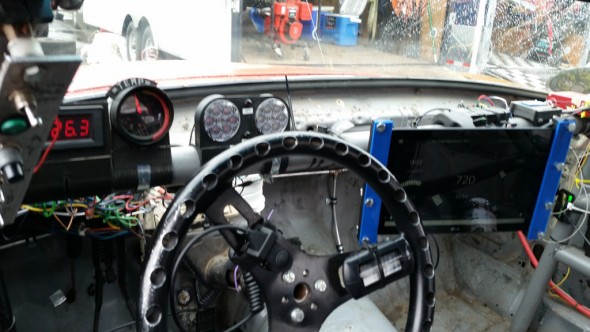 Since apparently over-rev conditions are really bad for diesel engines they installed both visual alerts and an audible pain generator controlled by the GPIO ports on RaceCapture/Pro. All controlled by custom Lua Scripting!  A 10″ Google Nexus tablet with a 3D printed mount provides some in-your-face predictive lap times.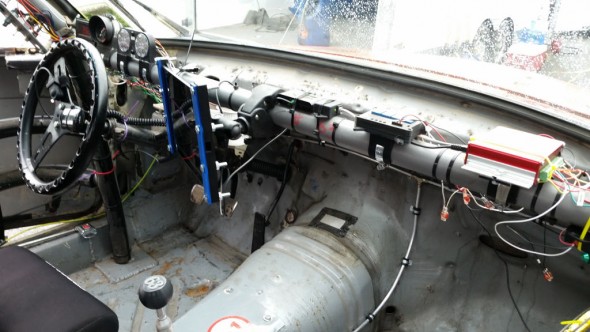 Dirty Little Freaks uses a RaceCapture/Pro MK1, conveniently using their dash bar as an equipment platform.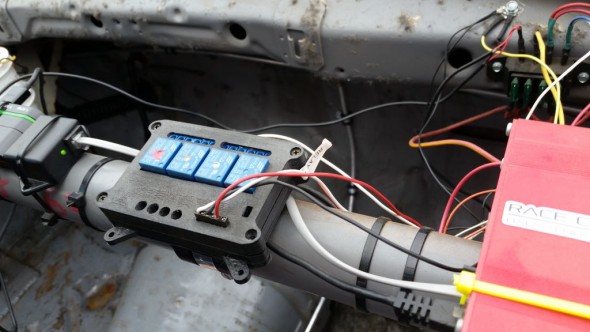 The pain generator and alarm lights are controlled by a relay board – so why not 3D print a rugged enclosure to mount it? Why not indeed.
Send us your installations!
Are you a #RacecarHacker? send us pics of your race car project and a story on what you're working on – we'd love to see it!