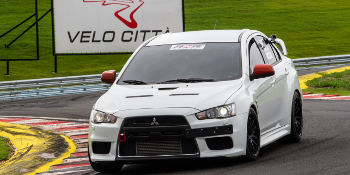 Great news; if you have a Mitsubishi Evolution X with the special RAX patch installed, RaceCapture/Pro can access tons of data from your ECU!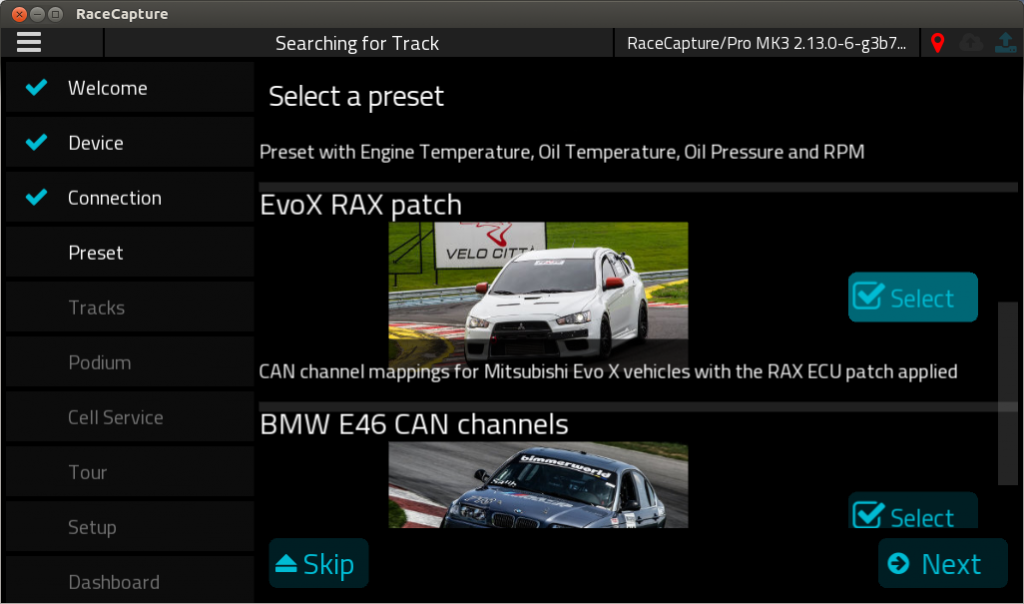 34 channels added
This preset adds 34 additional channels, listed below. Refer to the RAX Patch documentation for a full description of these channels:
STFT
LTFTcurrent
LTFTidle
LTFTcruise
Load
RearO2
IPW
AFRMAP
LoadTiming
Timing
Knock
RPM
IDC
Baro
MAP
Boost
WGDC
MAF
InVVTtarget
InVVTcurr
ExVVTtarget
ExVVcurr
TPS
APP
IAT
WGDCcorr
SpeedECU
BatteryECU
Coolant
MAT
MAPcalc
IMAPcalc
MAFcalc
ChosenCalc
Steps to enable the EvoX RAX patch preset
Launch the RaceCapture app and connect to your RaceCapture/Pro MK2, MK3 or RaceCapture/Apex system.

Ensure you have the latest 1.12 app installed.

Go to Setup and save any configuration you might have to a backup file.
Navigate to Setup, then select Analog Sensors, then press the preset button, to see a list of current presets.
On this screen, press the update button (with the cloud icon)

A set of system wide presets will be downloaded.

Now power down RaceCapture, and re-launch the RaceCapture App.
Go to Setup and launch First Time Setup.
Follow the steps. When you get to your presets, select the EvoX RAX Patch.
Continue the setup, and then restore any additional settings you might have.
Once the preset is applied, ensure you have your OBDII cable connected to your EvoX's ECU.  Then, Go to your dashboard to enjoy a wealth of data!
Special Thanks
Special thanks to Paulo Freitas and other prominent members of the EvoX modding community. Paulo's EvoX is featured in the preset image!