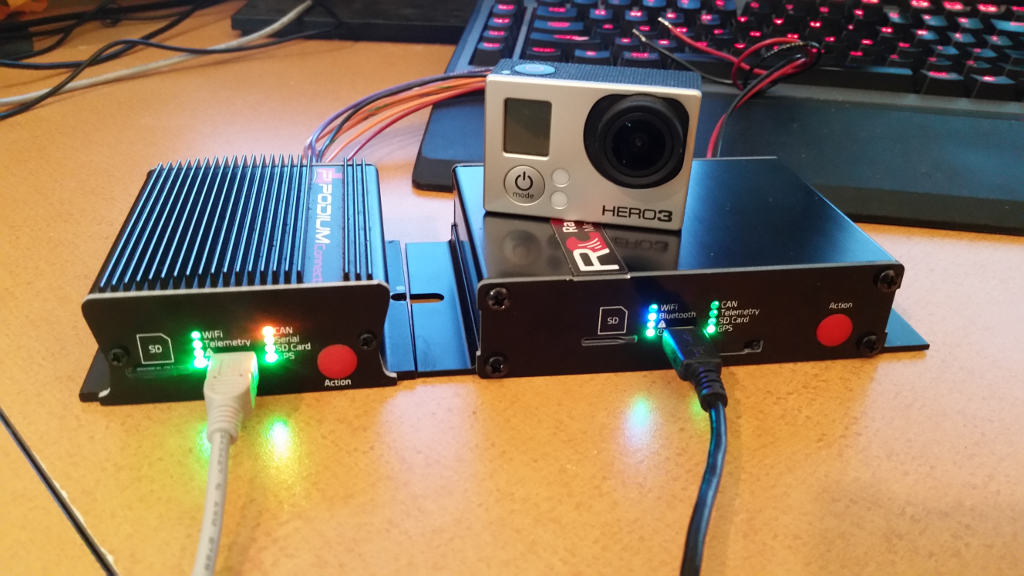 2.13.5 Firmware – Stability and features
Several months in the making, this firmware release brings a significant stability improvement and unlocks long awaited features. Read on to see just the highlights – and check out the full change log at the bottom to see all of the improvements.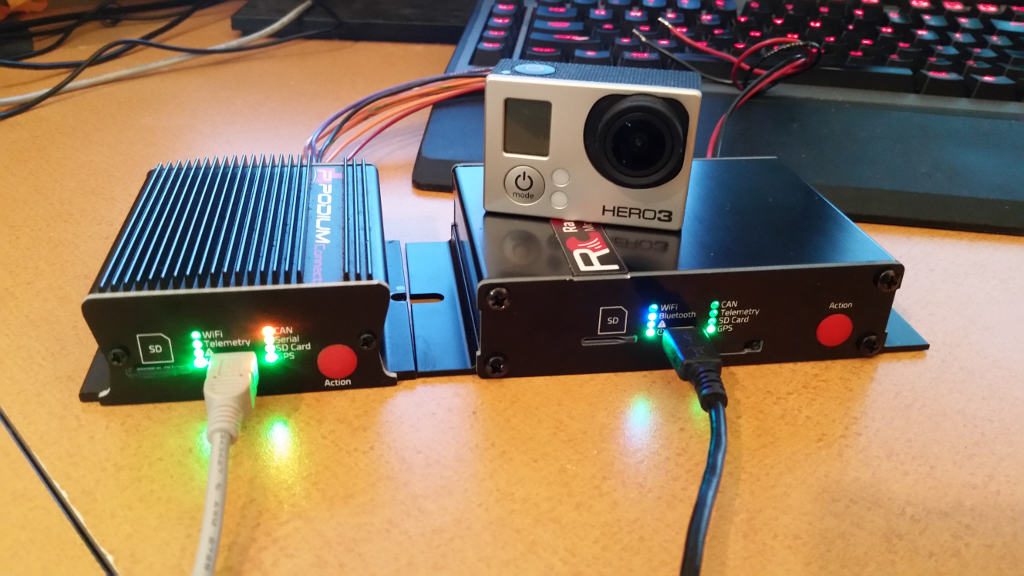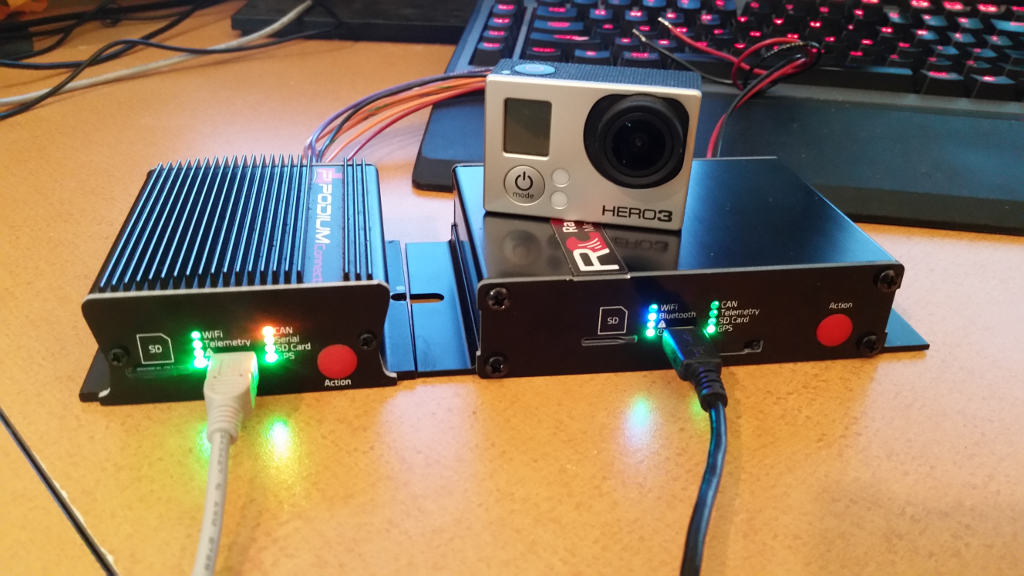 Significant stability improvement
2.13.5 / 2.13.6 includes a significant stability fix that resolves an issue around potential system resets that occurred more frequently depending on the system's configuration. When it happened, it resulted in fragmented / increased SD log files, cellular telemetry interruptions, pauses in data transmission to the dashboard, and unexpected resets in predictive timing.
Fortunately, the occurrences of this problem were sporadic and infrequent. However, if you were experiencing these seemingly unexplainable issues then you should see immediate relief with this new firmware!
Unlocks a big new feature: Automatic Logging and Camera Control
The 2.13.5 firmware unlocks a huge new feature – automatic logging and camera control. The feature has been waiting for you in the latest RaceCapture App, and now with the 2.13.5 firmware you can finally use it.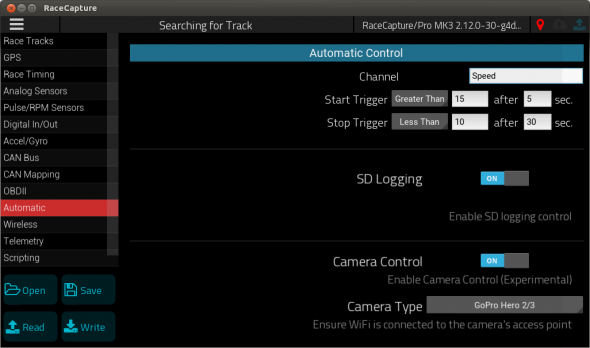 Automatic Logging
We have an easy to use interface for controlling when logging happens on your local SD card (RaceCapture/Apex, RaceCapture/Pro and PodiumConnect).
You can specify:
Which channel to trigger from (Speed, Battery Voltage, RPM, or any other channel)
The threshold value to trigger at
The time delay for when the trigger activates
This will let you precisely control how and when logging occurs, with the smarts and flexibility to help minimize fragmented log files.
Camera Control
Read the full guide here on how to set it up But in short, the quick-start involves:
Enabling app WiFi control on your camera, and noting the SSID and password
Configure RaceCapture's WiFi client to connect to the GoPro camera using the SSID and password you specified
Configure the start trigger with the parameters you want and test!
Note:
Due to variances in GoPro hero cameras, especially with Hero 4/5 WiFi stability, the camera control is currently considered experimental for Hero 4/5.
Due to limitations in the WiFi integration, built-in WiFi control is not supported on RaceCapture/Pro MK2. However, you can still control GoPro cameras as before using Lua scripting, as documented in the wiki.
Install it today!
Feedback / Questions
Post your questions and feedback in the RaceCapture Support Facebook group or in the Autosport Labs support forums!
Firmware
Download the 2.13.5 firmware package for your device (2.13.6 for RaceCapture/Apex and PodiumConnect) paying attention to the hardware version (RaceCapture/Pro MK2/MK3, RaceCapture/Apex, RaceCapture/Track or PodiumConnect) from our Downloads Page
Back up your current RaceCapture or PodiumConnect configuration by reading the current from your unit and saving it to a file. This is important as your system will revert to factory defaults after upgrading.
Update your firmware using the firmware update screen under Setup. Video Guide
When complete, your firmware will report the 2.13.5 version number in the status bar when you connect using the RaceCapture app.
Full Change Log
RaceCapture Firmware

= 2.13.6=
* Builds for RaceCapture/Apex and PodiumConnect

= 2.13.5 =
* Core: Restore 2.12.x bit mode little endian behavior to resolve regression with E46 CAN bus
* Core: Resolve logger crashing randomly when lap is completed
* Core: Clean up Command Line Interface options, remove obsolete functions
* Core: Add internal test function for stimulating lap timer

= 2.13.4=
* Builds for PodiumConnect

= 2.13.3 = 
* GPS: Get UTC time directly from GPS driver
* WiFi: Fix wifi initialization problem on WiFi modules running older firmware
* Lua: prevent a critical Lua error if getchannel fails to find a channel by name; return nil instead.
* Analog: Increase smoothing range by 2x

= 2.13.1 =
* Builds for RaceCapture/Apex and PodiumConnect

= 2.13.0 =
* Core: Ensure Distance channel is always enabled, even if hardware GPS is disabled
* Core: Improve debouncing of front panel Action button
* Core: Update firmware friendly name for RaceCapture/Track to RaceCapture/Track (was just RaceCapture)
* Core: Properly Disable IMU channels if device does not support it
* Core: Fix periodic crash/resets when uploading full configuration via bluetooth
* Logging: Add GoPro camera control (experimental)
* Logging: Ensure action button remains active if GPIO hardware isn't present
* Logging: Enable auto-logger by default
* Lua: current channel values in Lua (inc. direct CAN mapping)
* Lua: Increase Lua memory availability by 20%
* CAN Mapping: Properly decode bit mode little endian values
* CAN Mapping: Add sub-id CAN mapping capabilities
* OBDII: Ensure OBDII PID mode is returned as unsigned value
* OBDII: Support additional OBDII modes
* Telemetry: Set UTC time from telemetry link if UTC time isn't locally available
* Cellular: Improve cell module connection time by reducing time lingering when cell module is in a bad state
* Cellular: read signal strength after registered on network to ensure getting a valid value
* Cellular: Switch default APN to FreedomPop
Just learning about RaceCapture?
Get cutting edge, high performance real-time telemetry for your race and street car. Learn more about RaceCapture!