We've been working on the next generation CAN bus mapping capabilities for RaceCapture – including RaceCapture/Pro and the new RaceCapture currently on Kickstarter and we have some updates for you!
Easy selection of preset mappings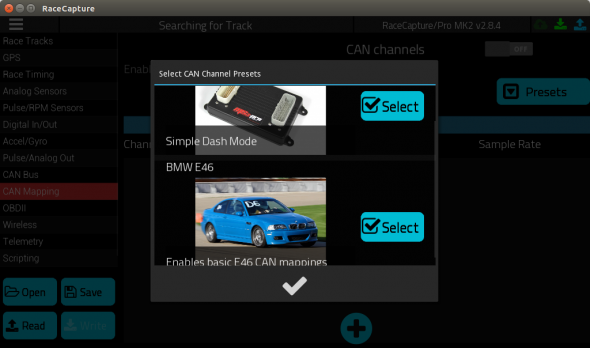 Before digging into the powerful mapping features, you'll have the opportunity browse through and select a matching CAN mapping preset for existing ECUs like Megasquirt, AEM, Hondata, Link and more. Also covered are non OBD-II CAN bus vehicle networks, like the E46, which happens to be our current favorite.  You'll even be able to tap into data streams from Motec DAQs,  AIM's SmartyCam output and more! These presets will be curated by us as well as contributed by the community.
Mapping CAN to telemetry channels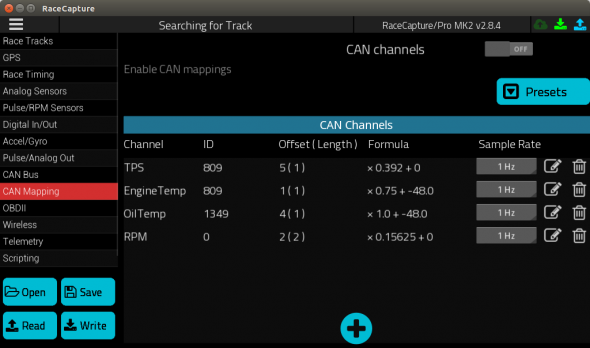 Even though you'll have presets to choose from, you can still go in and configure the mapping, all the way down to extracting data at bit level.
While this covers 99% of the CAN mapping use cases, you'll still be able to go down to the metal and do custom mapping using our powerful Lua scripting. It's all possible!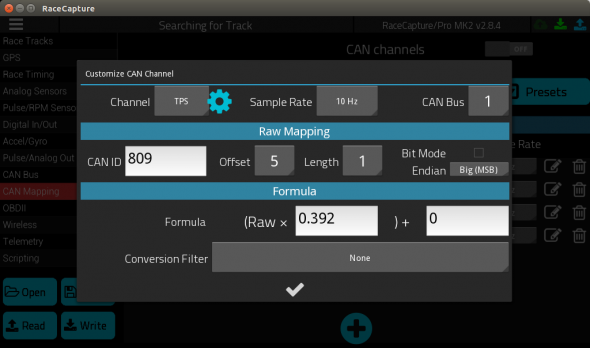 We're excited to get these powerful features to you soon. RaceCapture/Pro users – watch for a beta test opportunity coming!