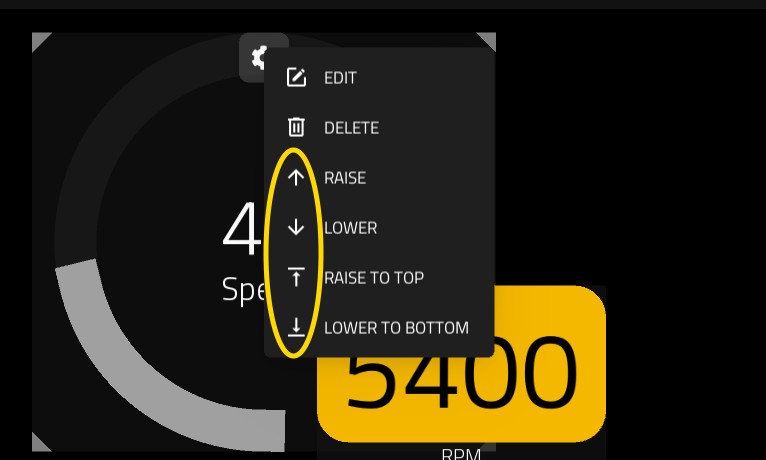 In about a month we have another app release with some significant improvements! Let's see what's in it:
Z-index ordering for dashboard and analysis layout editor
Now you have better control how your gauge designs can be organized and layered in your dashboard designs.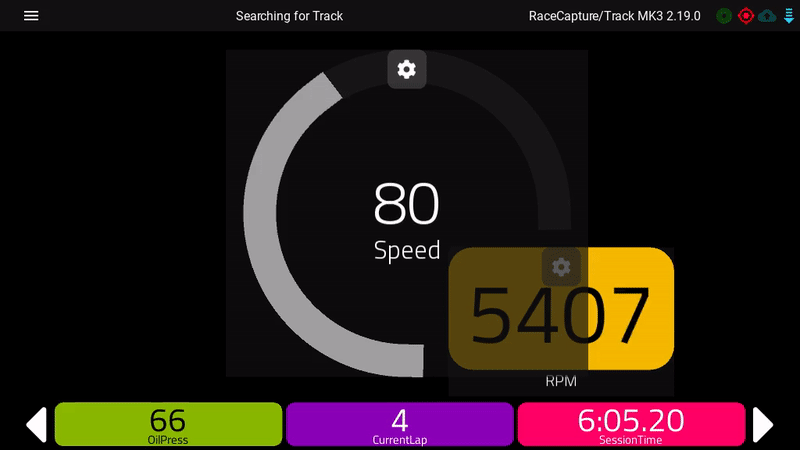 To access the feature, unlock the dashboard, press the edit button on the gauge and then select one of the move options. This will let you float one gauge on top of another, so you have more flexible dashboard layouts. We needed this feature before adding video capabilities to the dashboard, so we decided to release this part now. Have fun with it!
DBC file import for CAN bus mappings
By popular request (for a long time, too)! Now, you have the option to import a DBC file into the CAN mapping channels.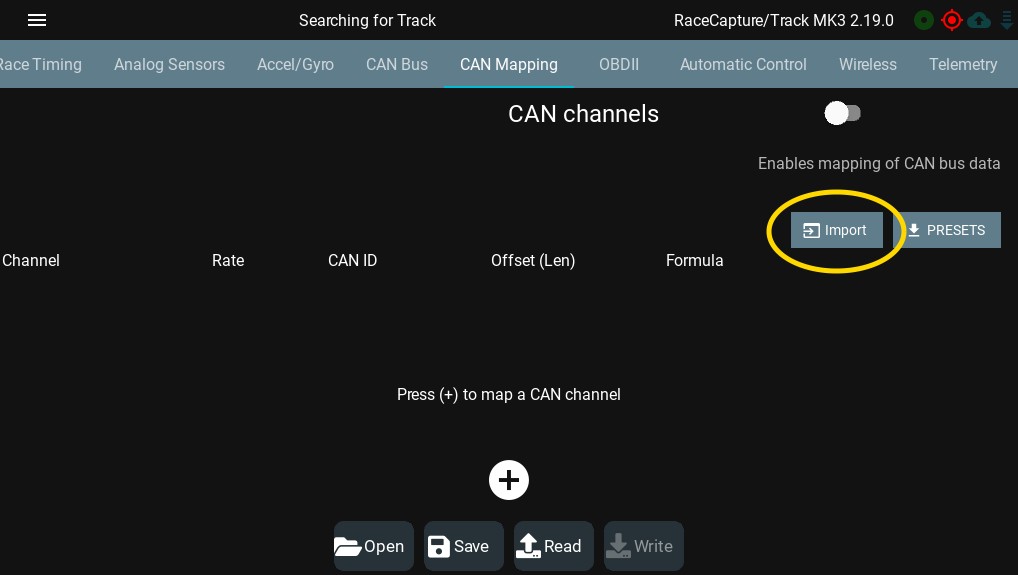 After you select the DBC file, you'll be able to further customize the channels, including the sample rate, channel name, units, and more. Try it and let us know how it works for you!
A bunch of UI improvements
We've made improvements to dashboard popup menus, made icons more clear (lock/unlock dashboard), and more.
Available on all platforms. Seriously.
The RaceCapture app run basically everywhere. Download links:
Android: Download from Google Play
iOS: Download from the iTunes App Store
Amazon Fire: Download from the Amazon app store
Windows: Download Direct
OSX: Download Direct
Linux: Download Direct
Raspberry Pi: Download Direct
Full Changelog
Add Z-index ordering for dashboard and analysis editor
Add ability to import DBC file into CAN mapping
Improve lock/unlock icon for dashboard and analysis editor
Fix live trackmap trace when track is zoomed
Move label for tiny digital gauge to below value
Add ability to deselect channel for single channel gauges / heat channels
Changed "Device Id" to "Streaming Key" throughout
Various user interface improvements