| | | |
| --- | --- | --- |
| RaceCapture/Track MK2 | RaceCapture/Pro MK3 | PodiumConnect |
| | | |
| | | |
| | | |
| Product Brief | Product Brief | Product Brief |
Choose the system that's right for you
Track days / HPDRE
Grassroots / Club Racing
Race cars with existing data systems such as AiM, MoTeC or other

RaceCapture/Track MK2

RaceCapture/Pro MK3

PodiumConnect
Cutting edge features
From the hardware all the way to the touch-optimized RaceCapture App, both systems bring modern, easy to use features you'll love.
Wireless Everything
All systems include WiFi connectivity for local connection to the RaceCapture app for super easy setup and configuration. RaceCapture/Pro and RaceCapture Track also feature Bluetooth connectivity for Android, and RaceCapture/Pro MK3 with the cellular option and PodiumConnect offer worldwide capable cellular real-time telemetry – allowing you to stream lap times, sensor data, g-force and more your Android or iOS device and to your pit crew, race coach, or fans anywhere in the world using the on-board cellular telemetry.

Live-streaming to Podium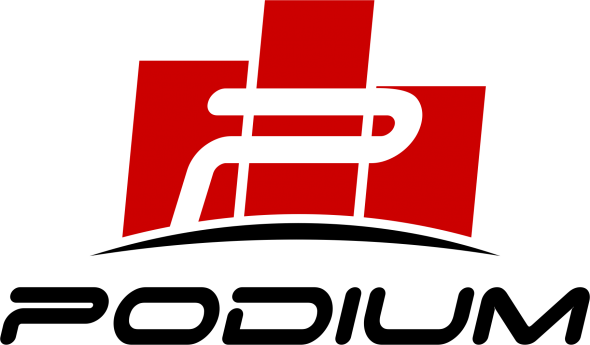 Live-stream your racing to Podium, where you can perform real-time analysis on engine, chassis, and driver performance. Share and compare your laps with friends, colleagues, and race coaches around the world. Learn more at https://podium.live
Powerful, instant analysis – no need to transfer files
Now you have no files to transfer and no data cables to connect: your data streams in real-time to Podium where it can be reviewed by race coaches, monitored by your pit crew, or broadcast to fans around the world, right now! Uncover what will make a difference in your driving or car performance during your race or practice, while still on track.
Powerful time-gap analysis
Compare laps in real time and see where on track you're falling behind or gaining time – race coaches will love the ability to tune the nut behind the wheel while the driver is on track – no need for off-line "data download" classrooms!
Compare your laps between friends and sessions
Regardless of the system your friends are using, you'll be able to compare lap times, sensors, GPS position, driving line and more using the powerful tools available on Podium – across many laps or just one:
Pit-to-car alerts
RaceCapture App – included
Create your own dashboard and feed your sensor data to the gauges you customize. Show predictive lap times with real-time +/- delta feedback vs. your best lap, and instantly review your laps right as you come off track. It's all built-in to the RaceCapture app with user-friendly, touch optimized experience, and it's easy to get set up and going!
video
The RaceCapture app works on the devices you love – with Android, iOS, Windows and OSX support. Monitor critical engine data in real time with your iPad or Android tablet standing right at your race car, or run it on a big screen with your Windows or OSX machine to analyze your lap data.
video
Visualization for specialty sensors
Got special sensors, like tire and brake temperature? We have a dedicated view just for that.
video
Built in analysis features
video
High performance GPS – built in

Predictive lap timing
With both systems you get built-in predictive lap timing streaming to the RaceCapture app for instant in-car feedback, or to your pit crew so they can follow along for real-time coaching. With 100's of tracks already available worldwide.
Plus, with the built-in track mapping capabilities, you can be assured you can roll up to your favorite track and get the lap times and statistics you need.
Analog and Digital inputs with flexible GPIO output capabilities
With RaceCapture/Pro you can map any sensor with 8 external 0-5v analog inputs with 12 bit ADC resolution; connect enginge RPM or measure 4 wheel speeds using the 4 RPM or frequency inputs, and use 3 general purpose I/O ports for low speed inputs or controlling alarms, lights, or other accessories up to 1A. (open drain)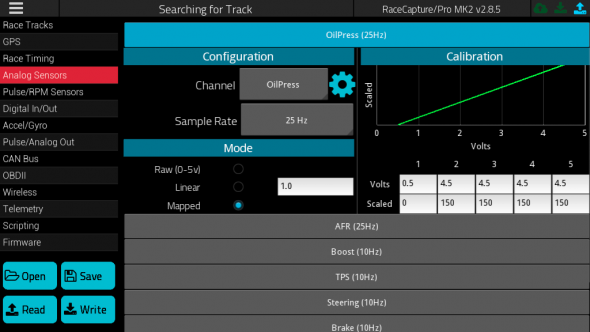 6 Axis IMU

RaceCapture/Pro and RaceCapture/Track provides 3-axis G-force plus Yaw / Pitch and Roll using the on-board high performance 6 axis Inertial Measurement Unit (IMU) – use it to analyze peak cornering G's, or detect oversteer / understeer situations.
For PodiumConnect, your connected AiM, MoTeC or other system provides the Accelerometer and Gyro reading via the CAN bus connection.
Dual CAN bus

Two CAN 2.0 compliant channels are available, providing baud rates up to 1MBPS. CAN bus data can be mapped to channels using built in OBD-II, direct CAN channel mapping, or custom logic mapping via Lua scripting.
Software controlled CAN termination
A RaceCapture exclusive: with a flip of a switch in the RaceCapture App you can enable or disable built-in CAN termination – no external resistors to add, switches to flip, or jumpers to set.
Powerful ECU integration
In addition to CAN OBDII support, RaceCapture/Pro MK3 also supports mapping of channels from CAN data streams, allowing direct integration with CAN enabled ECU such as Motec, Link, AEM, Megasquirt – including direct integration to OEM-specific CAN networks, such as found on the BMW E46. You'll be able to map data from two different CAN bus channels for maximum flexibility.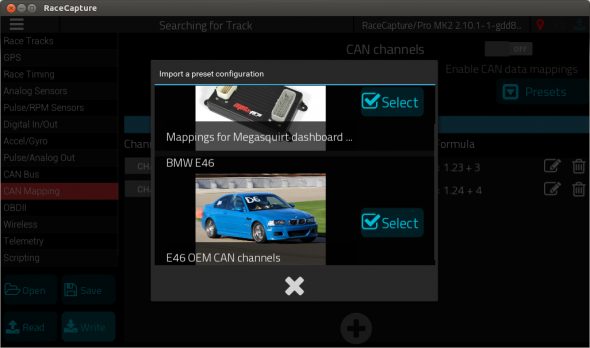 GoPro™ Camera Control
Use the built-in WiFi capabilities to control a WiFi enabled GoPro camera using a speed-based trigger, allowing precise synchronization between data and video – making it simple to import into your favorite race video rendering software, like RaceRender!
Extensibility through Lua Scripting
You don't have to be an embedded programmer! Design your own custom behaviors using the simple on-board Lua scripting. Trigger a fan or pump based on sensor readings, activate warning lights, create real-time calculated channels, communicate with ECUs and other devices using CAN and RS232 serial communications. The sky's the limit!
Draw inspiration from a library of pre-made examples, and share your own ideas and creations to our community forums.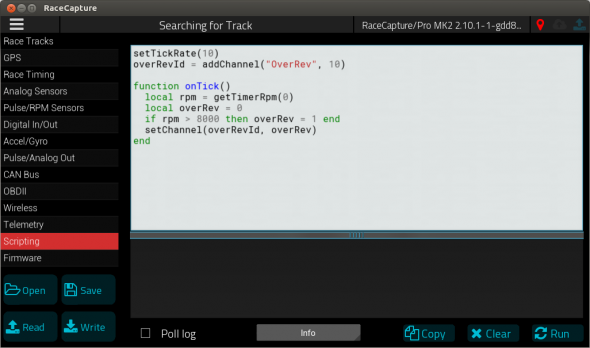 Convenient wiring and connections
Both RaceCapture/Pro MK3 provide all connections on one side of the unit, allowing for a clean installation. All connections on RaceCapture/Pro MK3 and PodiumConnect are fully labeled: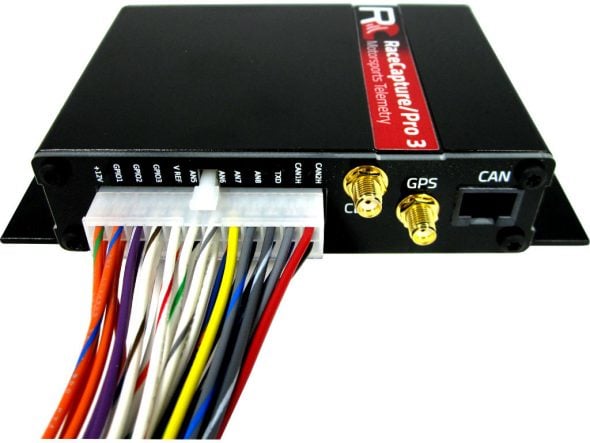 Clear status indicators
It's always good to know what's going on with your RaceCapture system, so we've greatly improved the visual feedback while your system is running!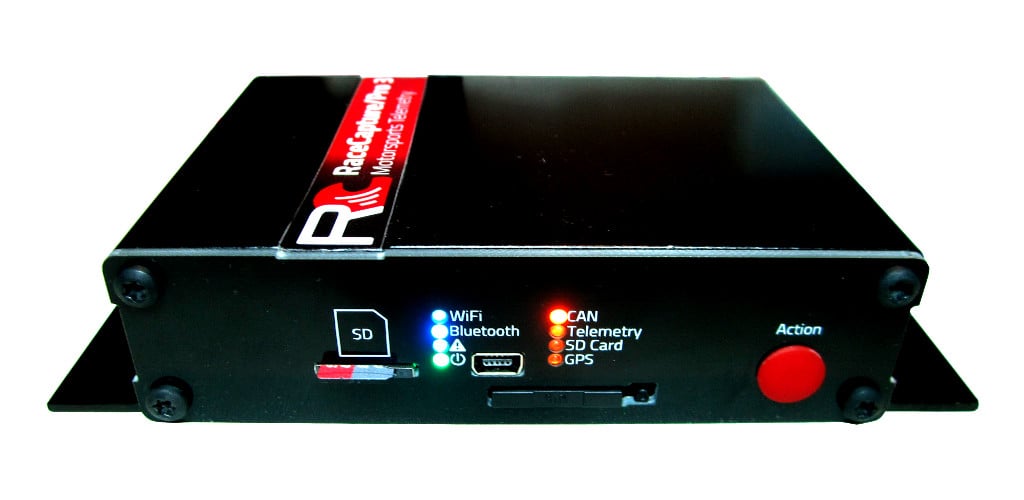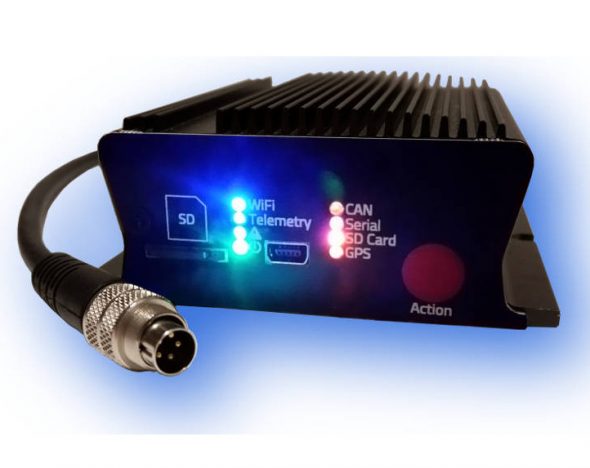 Buy Now
System

RaceCapture/Track MK2

RaceCapture/Pro MK3

PodiumConnect

Download Product Brief
Best For
Track days / HPDRE
Grassroots / Club Racing
Race cars with existing data systems
RaceCapture App Support
Supported platforms
Windows / OSX / Android / iOS
Features
Live Dashboard • Predictive Lap Timing • Built-in Analysis • Full Configurability • Touch Optimized
GPS
1/5/10/25/50 Hz
1/5/10/25/50 Hz

Provided by your data system (AIM, MoTeC, RaceTechnology, or other system)

IMU
6 axis G-force and Gyro
6 axis G-force and Gyro
Provided by your data system (AIM, MoTeC, RaceTechnology, or other system)
CAN bus
2
2
2
Max Sample Rate
50Hz (WiFi / Bluetooth)

50Hz (WiFi / Bluetooth)
10Hz (cellular)
1000Hz (SD card)

50Hz (WiFi)
10Hz (cellular)
50Hz (SD card)

Max OBDII channels
20
20
20
Max CAN channels
100
100
100
WiFi
✓
✓
✓
Bluetooth
✓
✓
Analog Channels
1 (Battery)

9 (8 inputs + 1 Battery)

1 (Built in battery / system voltagechannel)

Digital I/O channels
0

3 (input or output)

0

Timer / RPM inputs
0
4
0
Automatic track detection
✓
✓
✓
Predictive Lap Timing
✓
✓
✓
Circuit and point-point timing
✓
✓
✓
Sector timing
✓
✓
✓
4G LTE cellular telemetry
(via RaceCapture App)
✓

(optional)

✓
SD Card Logging
✓
✓
Export to Video Rendering Software
✓
✓
✓
USB Setup / Firmware upgrade
✓
✓
✓
Environmental rating
IP50
IP50

IP50

Lua scripting support
✓
✓
✓
Stand-alone / headless operation
✓
✓
Connector type
RJ45 to OBDII cable
Molex + SMA for antenna(s)
Molex + SMA (for cellular antenna)
Dimensions
76.2 x 50 x 22mm (3 x 2 x 0.85in)
120 x 136 x 35mm (4.72 x 5.35 x 1.38in)
85 x 85 x 36mm (3.35 x 3.35 x 1.41in)
Weight
142g (5 oz)
255g (12 oz)
170g (6 oz)
Hard mounting points
✓
✓
specifications subject to change