Faster, easier AIM SmartyCAM integration
If you're already running the RaceCapture <-> AIM integration, we've uploaded a starter configuration that uses the new direct CAN mapping capabilities released in the RaceCapture 1.9.0 firmware.
If you're learning about this for the first time – you can add real-time telemetry to your AIM system just by linking a single cable between your AIM data hub and RaceCapture/Pro!  Read on for details: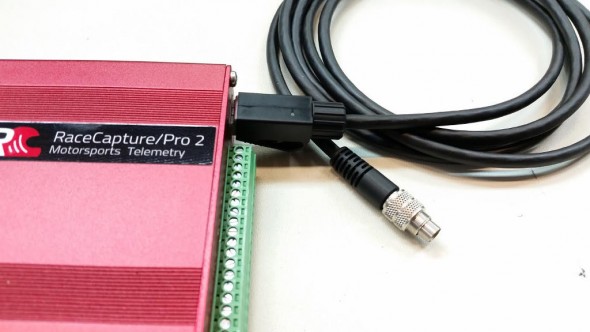 RaceCapture/Pro MK2 shown, also works with RaceCapture/Pro MK3 and RaceCapture/Apex (with custom cable)
Major benefits
Higher performance – the mapping runs at full speed within the RaceCapture firmware, which means improved responsiveness.
Easier to maintain – you can make changes through the simplified, touch-oriented interface-  including customizing channel configuration, units conversion, and more.
Simplifies your Lua script – so you can use it for specialized tasks, such as automatic GoPro triggering!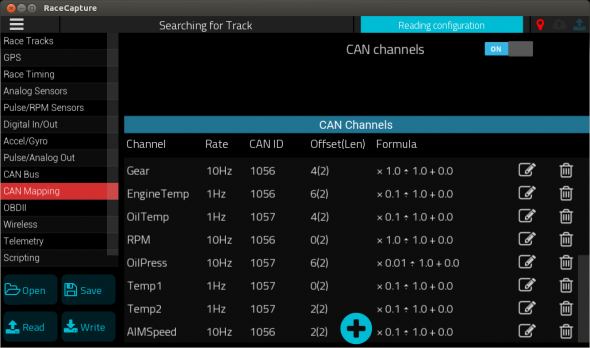 Try it today and let us know how it goes!
We've updated our AIM SmartyCAM integration guide with a starter configuration and instructions on how to import into your setup.
We want to hear from you – drop us a note in the Forums or in the RaceCapture Facebook support group on how it works with your system!