Great news for BMW M2 owners – thanks to Devin McCuen's determined efforts of reverse engineering the BMW M2 CAN bus, we now have a CAN preset with several valuable channels, such as steering angle, Brake pressure, RPM and throttle position. All in high performance direct-streaming CAN bus – not low performance OBDII!

Per the Autosport Labs tradition, Devin's M2 is featured on the preset. Nice action shot!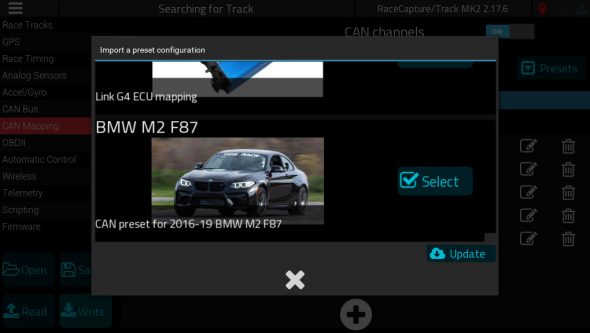 It should work with all BMW M2 2016-2019 and it may work with newer M2's such as the f80/83 M3/M4 since they use a similar chassis base.
If you try it out on your BMW please report back and let us know the results!