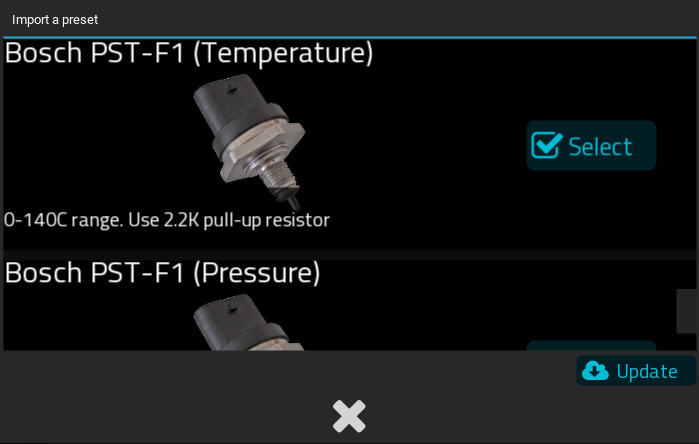 Good news, we now have a preset for the great 2-in-on combination sensor by Bosch.
The PST-F1 sensor combines a 0-10 bar pressure sensor with a 140C capable temperature sensor in one body.  This sensor is typically used for oil and fuel media, but could be used for coolant as well.
We have individual presets for each element of the sensor. Since this will use two direct sensor inputs, you will need to apply each preset to the individual sensor input channels.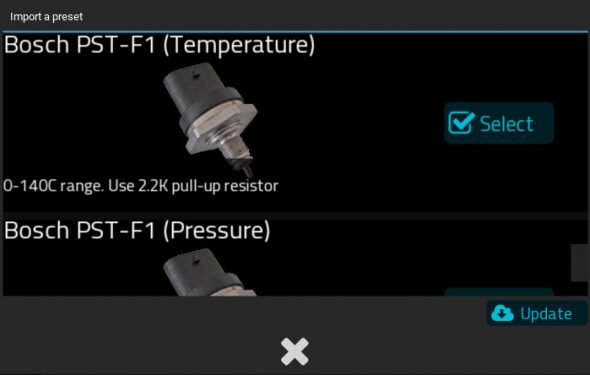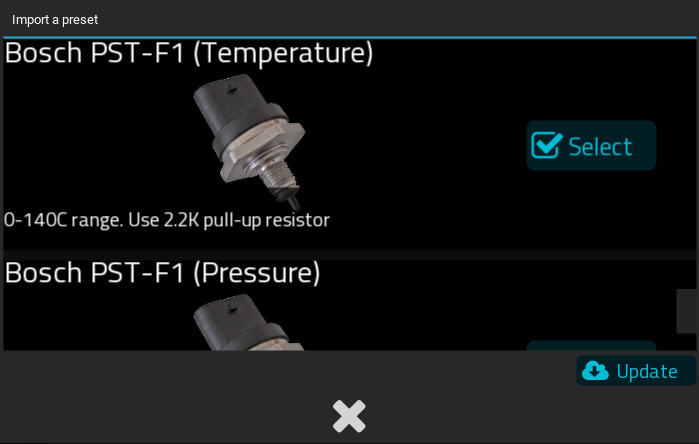 Temperature sensor notes
Use 2.2K pullup resistor
The calibration for this sensor's preset assumes the use of a standard 2.2K pullup resistor.
Non Linear temperature response
Since the temperature portion of this sensor has a non-linear response curve, we recommend using RaceCapture/Pro for accurately mapping the curve of the sensor elements. Mapping with AnalogX's direct CAN mapping has a linear formula and will result in a less than accurate temperature curve.
Update Sensor Presets
If you do not see the sensor listed under presets, just press the cloud 'Update' button to download the latest presets.
More information