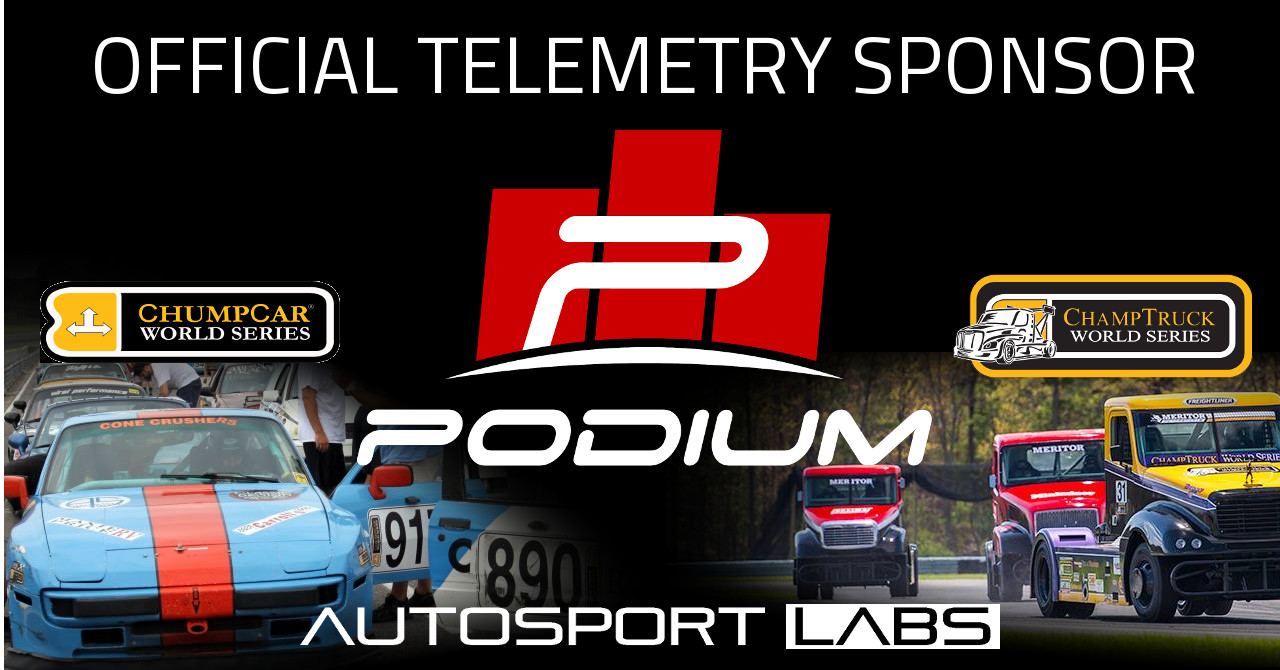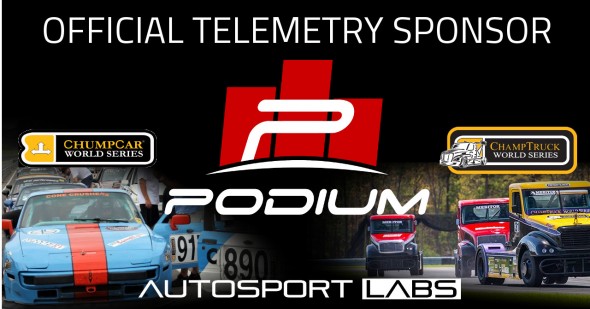 Autosport Labs Inc. is excited to announce a partnership with The Chumpcar World Series and The ChampTruck World Series for the 2016 race season as the "Official Telemetry System Provider".
Autosport Labs is the designer and manufacturer of the RaceCapture line of cloud connected, real-time telemetry and data systems. They are located near Seattle, WA and love everything about motorsports!
ChumpCar is North America's home for real, affordable, competitive road racing. We're talking real racing, real tracks and real cheap cars!
For The Chumpcar World Series, Autosport Labs will be providing RaceCapture/Pro systems as prizes for the Chumpionship events. Watch for Autosport Labs presence at a ChumpCar event near you!
" Together with Autosport Labs and their Race Capture telemetry system, we'll be bringing state-of-the-art technology to the track which can be shared by the drivers, the teams, the fans and race officials.  Race Capture is one of the coolest technologies we've seen in a long time and we're very proud to have Autosport Labs and Race Capture as a ChumpCar Series Sponsor." – John Condren, CEO ChumpCar
ChampTruck is North America's home for real, affordable, competitive big-rig truck road racing.  We're talking real racing, real tracks and real big trucks!
"The ChampTruck World Series needed a top-rated, knowledgeable and well-established technology partner to assist us with race truck telemetry for our second season of road course truck racing.  I can't think of a better technology company to represent ChampTruck than Autosport Labs and their RaceCapture product.  We are very excited to be able to tap into Race Capture's broad-base and extensive capabilities to elevate the ChampTruck World Series within the North American motorsports presence." – Disa Gilbride, Director of Operations ChampTruck
In the ChampTruck World Series, all trucks will be running RaceCapture/Pro systems as part of a real-time safety scrutineering system, starting with the season opener at Palm Beach International Raceway.
The team at Autosport Labs believes understanding your racing data can make the winning difference and they're doing everything they can to make it fun, and the podium.live platform was launched to do just that.. Podium, described as the "Facebook of Racing", will let you live-stream your racing to your friends and works with RaceCapture to collect high-performance sensor data and video from your car. Just plug in a compatible device and hit the track.
Please take a moment and learn more about Autosport Labs and the team that's making it happen: