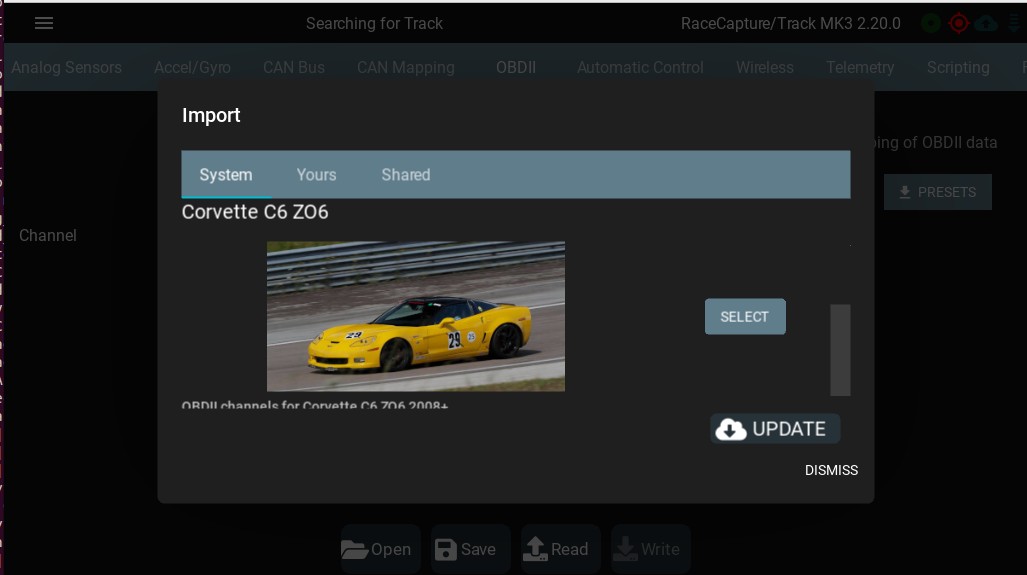 Well look at that, we have our first vehicle specific OBDII preset. (That took a while!)

Kiciking it off is the contribution by our friend Watana, who figured out a few extra channels using Mode 22 extended PIDs.

We have a lot of direct CAN mapping presets, but few system-provided OBDII presets. However, we have a decently large and growing collection of user shared presets, too.

This preset offers:

RPM
EngineTemp
TPS (Throttle Position)
OilPress
OilTemp
TranTemp (Transmission Temperature)

Installing is easy, just go to Setup / OBDII, then press Presets. Press the cloud Update button, then import the Corvette preset. Write the updated settings, then check your dashboard to confirm data is flowing to your RaceCapture System.