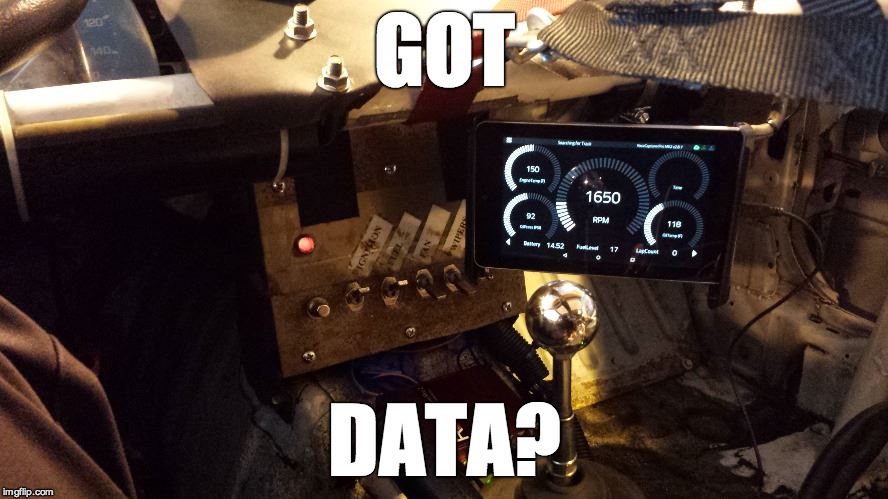 (You can also find this post in our Kickstarter update!)
Got data? SOON.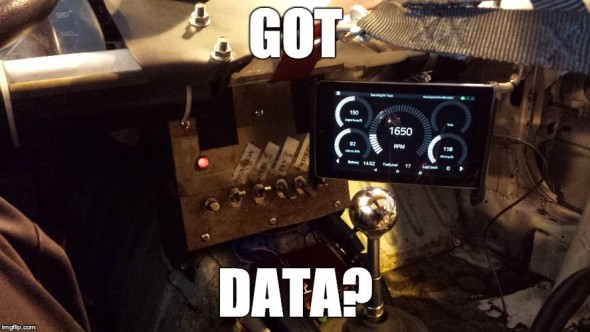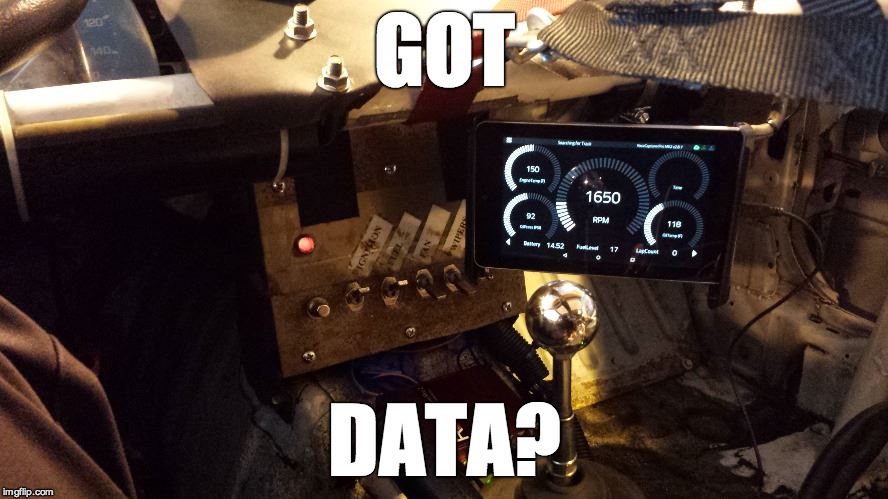 Rev B board: built and smoke tested
It's alive! We got the Rev B board built and smoke tested – meaning, we did basic verification of GPS, IMU (Accelerometer / Gyro) and CAN bus.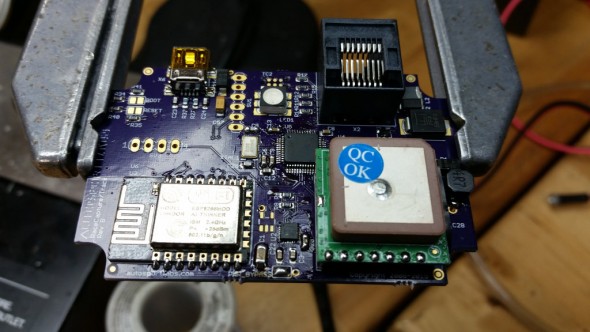 Passing smoke test didn't surprise us this time as it's very close to the Rev A design, with the only changes being improvements to the power supply and providing the final on-board GPS module.
Building prototypes
Before production begins, building prototype / one-off hardware involves a big chunk of manual work. When building a board by hand, the first step involves applying solder paste to the board before parts are mounted.  Ask around, and the first suggestion you'll get is to order a prototype solder paste stencil. Being the impatient type, we've opted for dispensing solder paste dots on the circuit board. In the past we used a CNC solder paste dispenser we developed in house, but this was retired to reclaim bench space. Pragmatism won out and we learned that putting solder paste dots down by hand is just as easy for one-off boards as it is to set up the CNC dispenser. Here's a video of how it works:
Once the dots are placed, we ran it through our pick and place machine, which automatically puts down about 90% of the parts. For these prototype orders we can apply the remaning by hand before passing the board through the reflow oven.
We're going to crank out several more of these for extended testing, which will support firmware development along with a possible Rev C board that will have minor tweaks.
OBD2CAN bridge (aka 'Classic Adapter')
We've finalized the board layout for the adapter which translates legacy (ahem: 'classic') OBD-II protocols to modern CAN bus signaling. The goal was twofold: fit all the parts on to one side to aid manufacturability, and also fit it into the plug / enclosure we selected. We got it done and it's a super tight board design: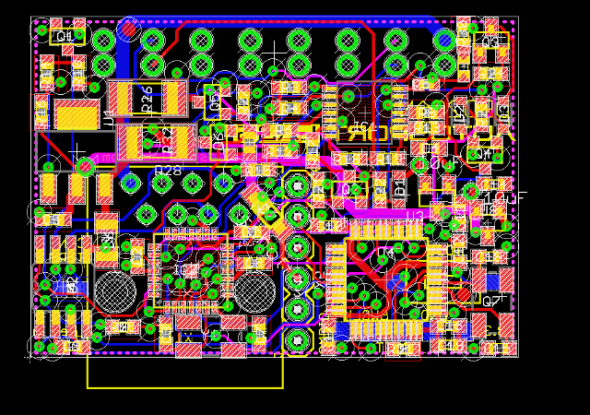 RaceCapture app update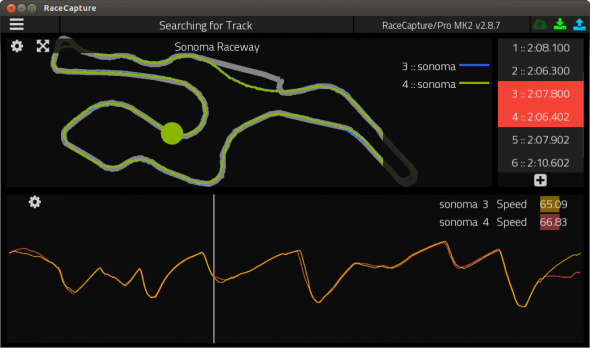 We've pushed out v1.4.3 version to Android Play store Beta, which has a swath of bug fixes around analysis and dashboard features.  Upcoming v1.4.4 features will focus on bugs, v1.5.0 will have actually new features. Lots of features coming, including big additions to analysis and integration to live telemetry data!
RaceCapture/Pro WiFi module
We're waiting for the production boards to arrive, then we'll be building these en-masse – delivering these Kickstarter perks and getting them in our online store and available via dealers. To start we'll supply a starter Lua script that you can use to control your GoPro camera. Later, as we build in the full networking capabilities, you'll be able to use the WiFi module for your iOS device, just like the RaceCapture featured in the Kickstarter. We can't wait to see what you'll do with these!
We've selected an enclosure for the module and we're figuring out the CNC tooling for the RJ11 jack.  No, we're not ashamed to use blue tape.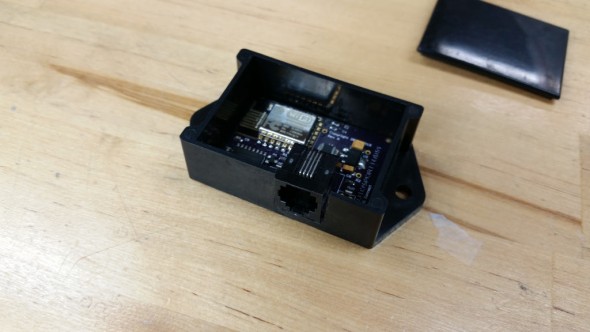 What's next
Once the remaining 5 RaceCapture units are built, we'll focus on the test jig for volume production, finalizing the enclosure, and building out the next level of features for analysis, dashboard and telemetry features. In parallel we'll be doing preparations for volume production once we nail down the final board revision!
But I missed out on the Kickstarter!
No worries! you can pre-order RaceCapture here! Goal is get pre-order units shipped out on the heels of the Kickstarter delivery.