The new Megajolt/E MK2 is here
Pre-order the new Megajolt/E through our worldwide dealer network or directly for a limited time!
The new Megajolt/E MK2
We're updating the Megajolt/E MK2 crank fired ignition system with a number of important improvements! Learn more about what's new:

What's new?
The new Megajolt/E MK2 has been evolved to add the features you've asked for, while making the system more robust and compact.
Hard rev limiter included
The hard rev limiter was such a popular option that we decided to include it by default on every system. You can still opt to bypass the rev limiter, or wire it in just like it was available in the previous hardware version.  The hard rev limiter uses an innovative approach by scaling back current to the ignition coil, dramatically weakening the spark energy without causing pre-ignition. The on-board rev limiter employs the same principal of operation as the original – learn about how it works in our wiki.
USB interface included
Gone is the RJ11 cable and the need for a usb to serial adapter- Megajolt/E has a standard USB interface with built-in driver support for Windows 10, and easy to install drivers for previous versions of windows. You can even power it on the bench using USB power, just like how you would expect it should.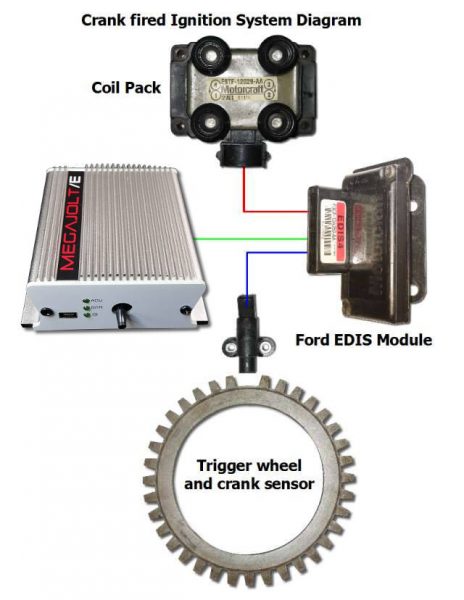 Status LEDs
In addition to the power LED, we've included status LEDs that indicate a valid RPM signal, as well as a confirmation Megajolt is sending the advance signal, providing the ability to quickly verify the system is alive and working.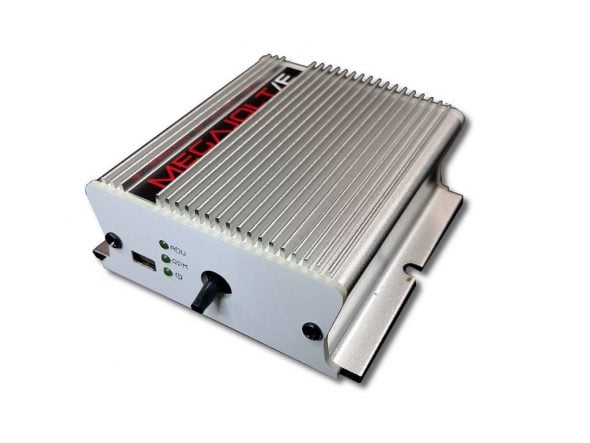 Improved and ruggedized electronics
We've taken what we've learned from RaceCapture/Pro and applied the same improvements to the power supply, and added enhanced transient protection on inputs, making the system more robust.
More compact
At 85x85x35mm, the new Megajolt is even more compact, allowing easy installation anywhere in the passenger compartment.
100% compatible
The new Megajolt/E is 100% compatible with previous generation Megajolt/E and Megajolt Lite Jr V4 – the harness is pin compatible, and the software and tuning maps are exactly the same – it drops right in to existing installations!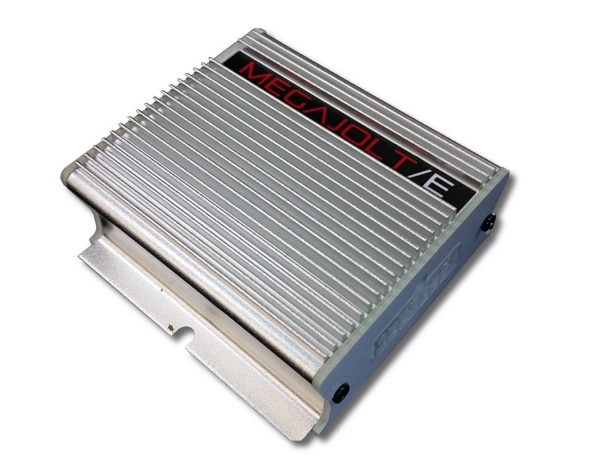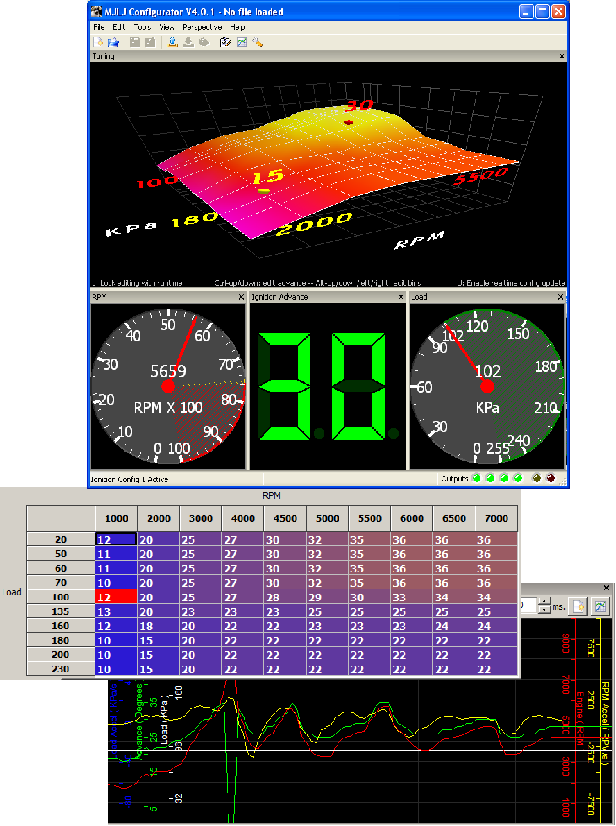 Lower Price
Despite the improvements, we've kept the price lower than the previous generation Megajolt/E when outfitted with the hard rev limiter option.
What's the same?
Since Megajolt/E MK2 is an evolution of the Megajolt/E, it is designed to work specifically with the Ford EDIS-4, EDIS-6, or EDIS-8 module as part of a complete crank fired ignition system. See the installation and operation guide and all the remaining documentation for the existing Megajolt/E system for an idea of how the system gets installed and configured.
Pre-order at a special price
Pre order the new Megajolt/E today through April 13!
External TPS Option: $151.90 for ($179.95 after pre-orders)  (External TPS not included)
On-board MAP sensor Option: $168.95 ($199.95 after pre-orders)